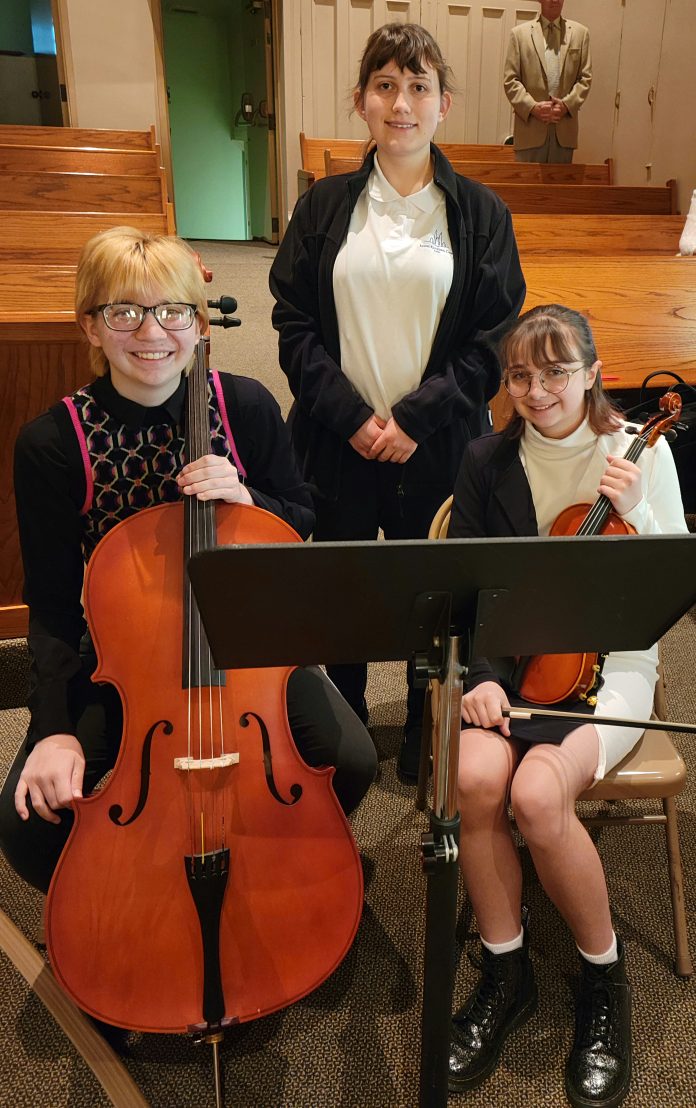 Some young parishioners and their international guest made beautiful Easter music at a Blair County Parish.
Gabriella Sparacino, an eighth grader, and her sister, Mira Sparacino, a high school junior, played the viola and cello, respectively, at the Easter Sunday 10:00 a.m. Mass at Saint Mary (Immaculate Conception) Parish in Altoona.
The Sparacino siblings brought along Aurinia Breinloch, an international student from Germany, who joined in singing with the parish's Marian Choir for this Easter Mass.
Breinloch, 17, is from Fulda in the Hesse region of Germany.
She sings soprano in the Jugend Kathedral Choir in Fulda, of which she's been a member for 12 years.
Breinloch very much enjoyed her time in Altoona and hopes to come back again. She even hopes to convince her choir to come and perform here.
[Photo: Saint Mary parishioners/musicians Mira Sparacino (left) and Gabriella Sparacino are joined by international student Aurinia Breinloch (standing) at Easter Mass at the parish.]