By Tony DeGol Proclaim! On the day of Bishop Mark L. Bartchak's ordination as Bishop, it might have been one of the most profound exchanges the...
By Tony DeGol Proclaim! Editor's Note: This story is another in the Proclaim! TV and Proclaim! E-News series called Faith Forward, which highlights individuals or groups who...
By Tony DeGol Proclaim! Confirmation is a double blessing for the Anderson family this year. Twin brothers Nicklaus and Noah Anderson are among the hundreds of high...
From Saint Francis University Saint Francis University community members gathered for a special Mass for reconciliation and healing in the nation. University President Father Malachi...
By Tony DeGol Proclaim! Not many little boys are lucky enough to find a mentor who will still influence them later in life. David Micik found that...
Commentary by David Gibson (CNS) -- Long months of the vicious COVID-19 pandemic preceded the arrival of this year's Advent season leading to Christmas. Neither...
Column By Father Matthew Reese Diocesan Director of Vocations The World Day of Prayer for Vocations is Sunday, May 12, 2019. The theme that Pope Francis...
Column by Jonathan Nagy "Some teachers taught the curriculum today. Other teachers taught students. And there is a big difference."  –Anonymous When I think back nearly...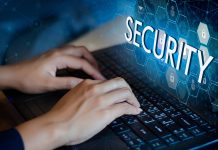 Column By Justin Kirkland It's a great time to review our online behavior and identify ways we can use the internet in safer ways. The...
A Special Message from Sister Linda LaMagna Diocesan ARISE Coordinator As parishes with their coordinators, teams and small faith community leaders are looking to season two...
By Carol Glatz Catholic News Service VATICAN CITY (CNS) -- The scales of justice cannot solve everything, especially when it comes to stopping a cycle...