Brother Bernard Nicolosi, TOR, 82, of the Franciscan Friars, Third Order Regular, Province of the Most Sacred Heart of Jesus, died December 23, 2019...
By Tony DeGol Proclaim! Confirmation is a double blessing for the Anderson family this year. Twin brothers Nicklaus and Noah Anderson are among the hundreds of high...
Column by Jonathan Nagy Happy Easter! He is risen! Truly He has risen! In the words of Father John Byrnes, "What a difference a year...
Submitted by Mount Aloysius College Mount Aloysius College students kicked off the spring semester with a week of service in Winston-Salem, NC before classes started....
By Tony DeGol Proclaim! Not many little boys are lucky enough to find a mentor who will still influence them later in life. David Micik found that...
Column by Andre McCarville Christmas is coming! In years past, that statement held great joy for many people who saw it as the one bright...
Commentary by David Gibson (CNS) -- Long months of the vicious COVID-19 pandemic preceded the arrival of this year's Advent season leading to Christmas. Neither...
Column by Bonnie Finnerty It's been almost a half century, yet two Supreme Court decisions still divide our nation. In 1973, Roe v. Wade and...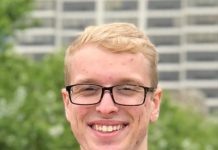 Column by Justin Kirkland One of my favorite Christmas carols is Adeste Fideles, the Latin translation of the well-known Christmas carol "O Come, All Ye...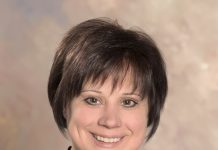 Column by Cindy O'Connor Director of Children and Youth Protection Diocese of Altoona-Johnstown Happy Spring! The year 2019 is going by quickly as we find ourselves in the...
In honor of the Blessed Mother throughout the month of May, the Diocese of Altoona-Johnstown will feature the social media campaign #MaryInMay. The Office...