Congratulations to young people throughout the Diocese of Altoona-Johnstown receiving the Body and Blood of Jesus for the first time through First Holy Communion....
Column by Justin Kirkland One aspect of my life, for which I am forever grateful, is my mother's decision to send me through the Catholic...
Column by Jonathan Nagy The great Renaissance artist Michelangelo created some of the most beautiful works of art the world has ever seen.  He was...
Mount Aloysius College psychology club members delivered "baskets of appreciation" on April 3 to local EMS, police, firefighters and military organizations to show their appreciation with a...
By Tony DeGol Proclaim! Not many little boys are lucky enough to find a mentor who will still influence them later in life. David Micik found that...
Editor's Note: This is the second in a series spotlighting the inspirational stories of individuals and families coming into full communion with the Catholic...
By Jeanne Thompson For Proclaim! Drew and Christine Barkman celebrated their entrance into the Catholic Church at the Easter Vigil on Saturday, April 20, 2019, at...
Column by Father Matthew Reese Diocesan Director of Vocations When experiencing a spiritually euphoric moment like we just experienced with the visitation of the Heart Relic...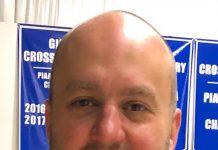 Column by Father Jonathan Dickson As I write this article I am also preparing a homily for Sunday July 21st, the Sixteenth Sunday of Ordinary...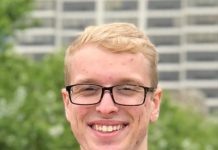 Column by Justin Kirkland Recently, as he campaigned through South Carolina, former Vice President Joe Biden was denied Holy Communion during a Sunday Mass. The...
Editor's Note: Each year, the Catholic Church proudly welcomes new members through the Christian Initiation process. In recent years, we have seen impressive numbers...