Sister M. Daniela McCarthy, IHM, of the Sisters, Servants of the Immaculate Heart of Mary died on Monday, May 30, 2022, at Our Lady...
Column by Jonathan Nagy The brilliant Albert Einstein was notoriously a forgetful person. Nicknamed "The Absent-Minded Professor," he could not remember his own address or...
Column by Andre McCarville I can't take it anymore! I have been hearing some version of this statement more and more often recently. So many people...
Mount Aloysius College invites prospective students and their families to visit the 193-acre campus for an Open House on Sunday, Sept. 29. Visitors will...
Watch Proclaim! every Sunday at 10:30 a.m. on WATM ABC 23 followed by the live broadcast of the Sunday Mass from Saint John Gualbert...
Editor's Note: This is an on-going series spotlighting individual journeys toward initiation in the Catholic Church. This month's story is from Stewart Van Horn,...
Column by Andre McCarville A friend of mine and I were talking about the tragic death of Kobe Bryant and his daughter. He mentioned how...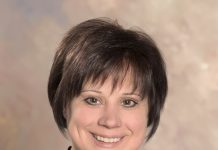 Column by Cindy O'Connor Director of Children and Youth Protection Diocese of Altoona-Johnstown Happy Spring! The year 2019 is going by quickly as we find ourselves in the...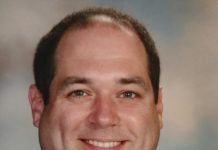 Column by Jonathan Nagy Every year when the calendar turns to August, many begin to prepare for the start of a new school year. Teachers...
Column by Jonathan Nagy The great Civil War Admiral David Farragut was once credited with saying, "No man can tell how he will act in...
By Tony DeGol Proclaim! VIEW SLIDESHOW Picture a man born paralyzed who spent all of his 55 years in a wheel chair. He attended an exhibition of the...