By Carol Glatz Catholic News Service VATICAN CITY (CNS) -- Christian hairdressers, beauticians and barbers can live their faith by being kind and courteous to...
All are invited to an Organ Concert at Our Lady of Mount Carmel Parish in Altoona on Sunday, October 6th, at 3:00 p.m.  The...
By Father Kenneth Doyle Catholic News Service Q. My family have all been cradle Catholics, but currently we are at odds. How can any Catholic...
Courtesy: Sam Wagner/Mount Aloysius College Beginning this fall, the School of Nursing at Mount Aloysius College will begin enrolling students into a new 3.5 year...
June 16 -- In celebration of Father's Day, Ron Rhoades, a member of Holy Name Parish in Ebensburg and father of four, joins Bishop...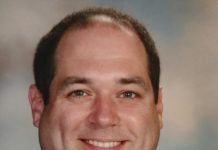 Column by Jonathan Nagy Director of Admissions and Teacher at Bishop Carroll Catholic High School Be strong and courageous.  Do not be afraid; do not be...
In college seminary, we had a priest who was our Church History professor.  I used to dread his turn to celebrate daily Mass because...
Column By Doctor James Merrick Saint Joseph's Catholic Academy We simply cannot change society without changing the fundamental cell of society, the family. The family is...
Column by Andre McCarville Marriage. What does it mean? Why is it important? Is it outdated? Do we really need to have marriage anymore? Questions like...
Father Rick Malloy, SJ Catholic News Service Mimi is a senior at Holy Cross High School. Several of her friends seem so sure about their...
By Cindy Wooden Catholic News Service VATICAN CITY (CNS) -- Lent is a time to ask for God's grace to chip away at hypocrisy, which is...