By Tony DeGol  Proclaim!  A very troubled part of the world is experiencing the love of Christ this Christmas thanks to some generous hearts in the Diocese...
Column by Jonathan Nagy Saint Thomas Aquinas was perhaps the most prolific theologian in Catholic Church history. His Disputed Questions on Truth, Summa contra Gentiles,...
Column by Carrie Chuff Natural Family Planning is a very personal topic, although some people are more comfortable talking about it nowadays. But why bother...
From Mount Aloysius College Mount Aloysius College has partnered with Forest Hills High School to offer American Sign Language classes to students. The class, which...
By Tony DeGol Proclaim! Not many little boys are lucky enough to find a mentor who will still influence them later in life. David Micik found that...
Commentary By: Elise Italiano Ureneck Twelve years ago this month, I taught my first theology class at an all-girls high school. Fresh out of graduate school,...
Reflection by Lindsey Weishar "Hail, full of grace! The Lord is with you." Never before have Gabriel's words struck me as they have this year. When...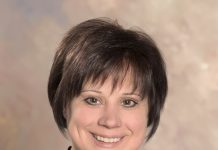 Column by Cindy O'Connor Director of Children and Youth Protection Diocese of Altoona-Johnstown Happy Spring! The year 2019 is going by quickly as we find ourselves in the...
By Al Gnoza Pennsylvania Catholic Conference In the coming weeks and months the PA Catholic Conference will be working on the issue of increasing nurse coverage...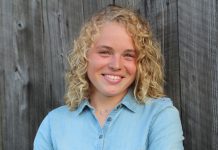 Column by Sarah Farabaugh This will be the first time in 14 years I am not celebrating Catholic Schools Week. I am certainly going to...
By Tony DeGol Proclaim! History is repeating itself for Father Leo Arnone. His devotion to the Divine Mercy of Christ dates back to his seminary days, and...