By Tony DeGol Proclaim! With a wide grin, Joe Hines revealed the secret to the legendary hot sausage sandwich at the annual festival for the Catholic...
By Tony DeGol Proclaim! When it comes to evangelization, there is never an ending. "With evangelization, we always speak of God creating and recreating something new in...
Column by Jonathan Nagy On the last day of school, one of my students walked into my room and handed me this cup. She used...
Mount Aloysius College will celebrate their annual Mercy Week beginning September 22. The week will be filled with events honoring the Mercy tradition of...
By Tony DeGol Proclaim! Not many little boys are lucky enough to find a mentor who will still influence them later in life. David Micik found that...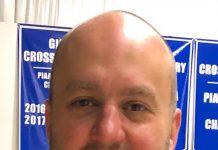 Column by Father Jonathan Dickson Anytime I consider what it means to give thanks, I am always drawn back to Luke 17:11-19.  This is the...
Column by Andre McCarville On May 8th, the Family Life Office and Immaculate Conception Parish in New Germany hosted the Mass for Widows and Widowers....
Editor's Note: Each year, the Catholic Church proudly welcomes new members through the Christian Initiation process. In recent years, we have seen impressive numbers...
Column by Jonathan Nagy The German poet Charles Bukowski once rhetorically asked the question, "Can you remember who you were before the world told you...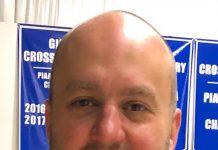 Column by Father Jonathan Dickson As I write this article I am also preparing a homily for Sunday July 21st, the Sixteenth Sunday of Ordinary...
In preparation for season three of ARISE Together in Christ, a special diocesan convocation is planned for the morning of September 21 at Bishop...