Submitted by Lloyd Roach Saint Thomas the Apostle Parish Eight graduating Seniors of Saint Thomas the Apostle Church were recognized at the 10:30 Mass on Sunday,...
By Tony DeGol Proclaim! Youth Ministry programs in the Diocese of Altoona-Johnstown usually include lots of opportunities for fun and games, but the overall mission is...
Column by Jonathan Nagy Meet my dog, Leia. Four years ago, I rescued this cute, sweet, fun dog from the Humane Society. She is a...
From Mount Aloysius College Mount Aloysius College, in affiliation with UPMC Altoona, UPMC Bedford, and UPMC Somerset, announced today a new opportunity for individuals interested...
Watch Proclaim! every Sunday at 10:30 a.m. on WATM ABC 23 followed by the live broadcast of the Sunday Mass from Saint John Gualbert...
Editor's Note: Each year, the Catholic Church proudly welcomes new members through the Christian Initiation process. In recent years, we have seen impressive numbers...
Father Rick Malloy, SJ Catholic News Service Mimi is a senior at Holy Cross High School. Several of her friends seem so sure about their...
Column by Jonathan Nagy The German poet Charles Bukowski once rhetorically asked the question, "Can you remember who you were before the world told you...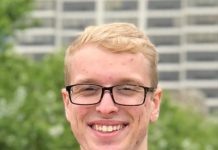 Column by Justin Kirkland One of my favorite Christmas carols is Adeste Fideles, the Latin translation of the well-known Christmas carol "O Come, All Ye...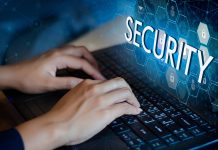 Column By Justin Kirkland It's a great time to review our online behavior and identify ways we can use the internet in safer ways. The...
A Message from Tony DeGol Diocesan Director of Communications Do you find it exhausting keeping up with all of your devices that require charging? From iPhones to...