By Tony DeGol Proclaim! When someone gives you the ultimate gift, you must give something in return. "Jesus Christ has given us absolutely everything – He has...
By Tony DeGol Proclaim! Like most good Catholics filling the pews, Allen Capriotti sits in the same spot for Mass each week. In his case, his seat...
By Tony DeGol Proclaim! Russell Miller wanted an experience that broke the boundaries of what he considered Church to be. His involvement with the Hands and Hearts...
The annual outdoor Mass for students entering or returning to college will be celebrated on August 4 at 7:00 p.m. at the Our Lady...
June 16 -- In celebration of Father's Day, Ron Rhoades, a member of Holy Name Parish in Ebensburg and father of four, joins Bishop...
Column By Doctor James Merrick Saint Joseph's Catholic Academy We simply cannot change society without changing the fundamental cell of society, the family. The family is...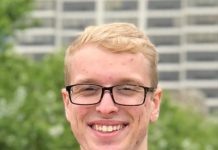 Column by Justin Kirkland Recently, as he campaigned through South Carolina, former Vice President Joe Biden was denied Holy Communion during a Sunday Mass. The...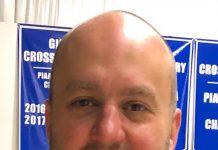 Column by Father Jonathan Dickson I had the great honor of speaking at this year's graduation and love seemed like the perfect topic, so I...
By Al Gnoza Pennsylvania Catholic Conference In the coming weeks and months the PA Catholic Conference will be working on the issue of increasing nurse coverage...
By Al Gnoza Lt. Gov. John Fetterman spent several weeks going to different parts of Pennsylvania to gauge the support for legalizing marijuana. Fetterman is...
By Tony DeGol Proclaim! Six priests of the Diocese of Altoona-Johnstown are marking the 60th anniversary of their ordination this month. Reverend Sylvester J. Bendzella, 86, is...