By Tony DeGol
Proclaim!
Making the world a better place requires us to love as Jesus loved.
That message will be highlighted at a special convocation leading up to the launch of season three of the diocesan-wide renewal initiative ARISE Together in Christ.
The new season, titled "In the Footsteps of Christ," will invite the faithful to reflect on their mission as disciples of Jesus and to act on the call through the lens of Catholic Social Teaching.
The six-week small group faith-sharing sessions are scheduled to begin in the fall.
To prepare those engaged in ARISE, and to enlighten those who do not participate in the groups, a convocation is planned for the morning of September 21 at Bishop Carroll Catholic High School in Ebensburg.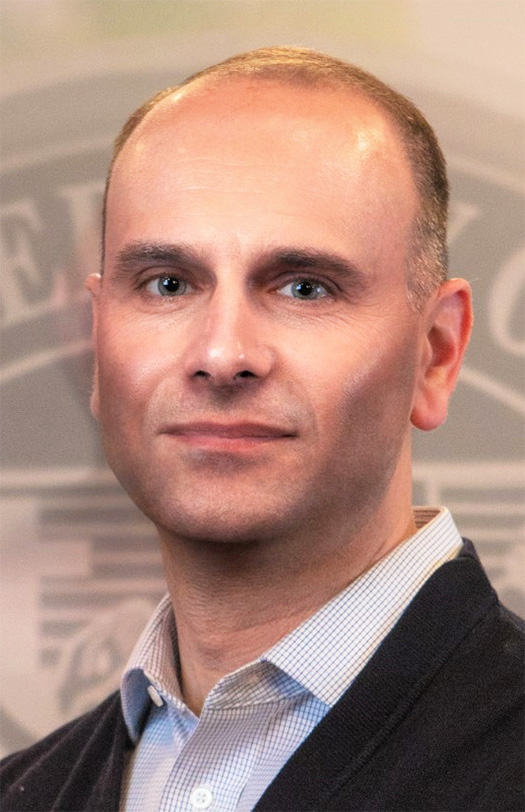 Doctor Donald Asci, a Professor of Theology at Franciscan University of Steubenville, will present "Following Jesus and Transforming the World: The Social Dimension of Christian Discipleship."
Doctor Asci will focus on the way in which the social teachings of the Church present some fundamental truths of the Gospel that all Christians are called to incorporate into their daily lives.
"I will seek to highlight how our social teachings are an expression of the love of neighbor that we are all obliged to practice," he noted.
Doctor Asci plans to present core truths by which our social teachings unfold, focusing especially on how they emphasize the dignity of every human person and the solidarity among all humans.
"I will also address the ways in which we can practice the social dimension of our Christian vocation by working to affirm the inherent dignity of all humans, while opposing evils that threaten human dignity, and by seeking to better the lives of those to whom we show Christian love," he added. "This means that our Christian vocation requires us to defend human dignity at the cultural, political, and legal level, while also working toward solutions to problems such as poverty, homelessness, lack of access to education, and lack of access to healthcare."
There is no charge to attend the convocation, but attendees are asked to register in advance. Reservations can be made by visiting the special ARISE section of the diocesan website www.dioceseaj.org. Click on the ARISE circle on the upper right of the home page.
Doors will open at 8:30 a.m. on the morning of the convocation, with the opening prayer at 9:00 a.m. The gathering will include praise and worship music from Saint Joan of Arc Parish in Frugality and an overview of season three of ARISE Together in Christ.
Doctor Asci, also the Vice President of the Faculty Council of Franciscan University, is looking forward to sharing his message with the faithful of Altoona-Johnstown.
"Above all, I hope to reaffirm that the social teachings express truths that need to be lived by all Christians who are commanded to love as Jesus loved but also that we cannot expect to make the world a better place unless we are willing and able to love as Jesus loved," he stated.  "Our Christian charity obliges us to seek to better the lives of those around us, and our Christian charity will also be the key ingredient to making the world a better place."