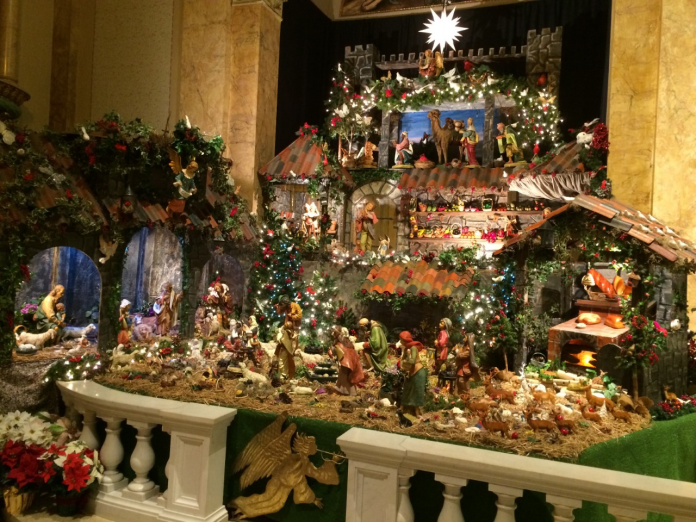 Submitted by the Very Rev. Frank Scornaienchi, TOR
Pastor of Our Lady of Mount Carmel Parish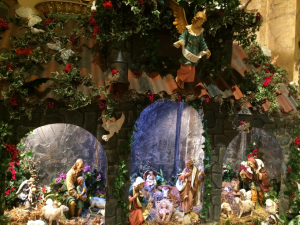 Our Lady of Mount Carmel Parish in Altoona is once again displaying its presepio.
The word "presepio" (Nativity Scene) comes from the Latin verb praesepire, which means to enclose, to hedge, to fence. The Presepio is closely related to the theater because it intends to render an event remote in time and space present and real by means of fiction of a spectacular nature and at the same time cannot be separated from the scenery.
It depicts Jesus being born into the world surrounded by all that happens in the world (e.g., fruit and vegetable stand, jugs and pottery, bakery, water, different animals from around the world, etc.). Without scenery around the figures representing the holy event (Jesus, Mary, and Joseph) you have a model of the nativity, but not a presepio.
SCHEDULE TO VIEW THE PRESEPIO
Thursday, December 26 – 8 am—Noon
Friday, December 27 – 8 am—Noon; 4 pm—6 pm
Saturday, December 28 – from 2 pm until after the 4 pm Mass
Sunday, December 29 – 7 am—Noon
Monday, December 30 – 8 am—Noon; 4 pm—6 pm
Tuesday, December 31 – 8 am—Noon
Thursday, January 2 – 8 am—Noon; 4 pm—6 pm
Friday, January 3 – 8 am—Noon
Saturday, January 4 – from 2 pm until after the 4 pm Mass
Sunday, January 5 – 7 am—Noon