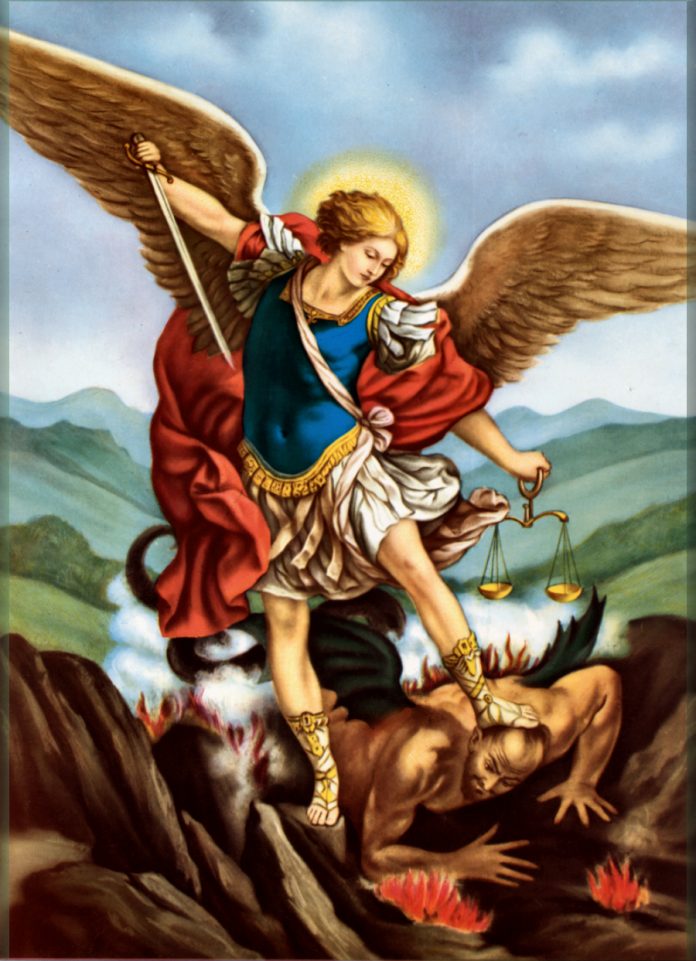 Queen of Archangels Parish in Clarence will once again pray the Novena to Saint Michael the Archangel September 21 until September 29 – the Feast of the Archangels.
Devotions are at 7:00 p.m. each evening.
Religious goods will be available in the church basement, along with light refreshments.
Weather permitting, there will be an outdoor Eucharistic procession outside on September 29.