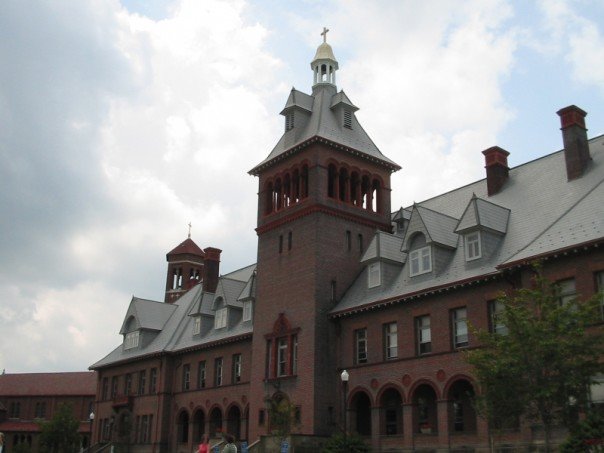 Mount Aloysius College will celebrate their annual Mercy Week beginning September 22. The week will be filled with events honoring the Mercy tradition of the College.
Mount Aloysius College is one of 17 colleges in the United States serving under the auspices of the Religious Sisters of Mercy.  The week will be marked by time-honored Mercy traditions inspired by 188 years of service throughout the world. Mount Aloysius College, founded in 1853, invites the community to celebrate the Mercy heritage that began in Dublin, Ireland on Sept. 24, 1827 when Catherine McAuley first opened the doors of her House of Mercy to the public on Baggot Street in Dublin.
Director of Mission and Ministry, Brianna Baker noted that, "The College's marking of Mercy Week honors its institutional commitment to creating a welcoming environment where students develop personally and intellectually.  Each day during Mercy Week is devoted to
illustrating – through engagement in service and specific programs – our commitment to the College's core values and the charism of the remarkable Sisters of Mercy all over the world."
Sister Eileen Campbell, RSM, will serve as the Mercy Week keynote speaker on Tuesday, Sept. 24 at 3:30 p.m. in Alumni Hall. The All-College Liturgy will take place on Thursday, Sept. 26 at 3:30 p.m. in the Bertschi Center. Other events will include the opportunity
to learn about service trips and celebrating Catherine McAuley's birthday.
For questions about events happening during Mercy Week, please contact the Mission Integration Office at MissionIntegration@mtaloy.edu.