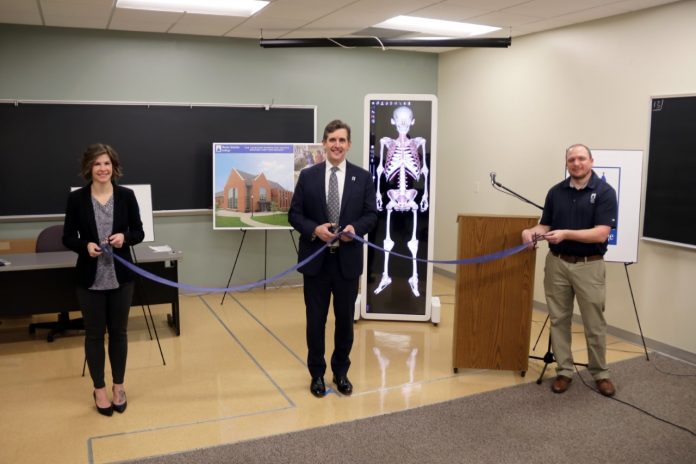 From Mount Aloysius College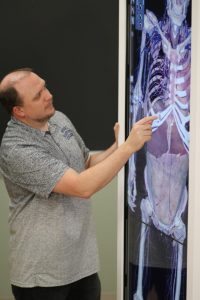 Mount Aloysius College in Cresson cut the ribbon on a new, state-of-the-art anatomage table on January 19. According to the Anatomage website, "The Anatomage Table is the most technologically advanced 3D anatomy visualization system for anatomy and physiology education and is being adopted by many of the world's leading medical schools and institutions. It has been featured in the TEDTalks Conference, PBS, Fuji TV, and numerous other journals for its innovative approach to anatomy presentation." The table was purchased with the help of a $100,000 grant from the George I. Alden Trust.
Click HERE to watch the full event.
Photos: (Top) (Left to right) Dr. Nicole Custer, Nursing Department Chairperson; John N. McKeegan, J.D., President of Mount Aloysius College; and Mr. Wesley King, Director of Nursing and Health Technology, cut the ribbon for the College's new Anatomage Table on January 19 in The Learning Center for Health Science & Technology on the Mount Aloysius College campus. The event also included remarks from Mount Aloysius faculty and administration, a demonstration of the table, and remarks from Congressman John Joyce, M.D., and Congressman Glenn 'GT' Thompson. (Inset) Wes King, Director of Nursing & Health Technologies at Mount Aloysius College, interacts with a 3D anatomical model on the college's new Anatomage Table.