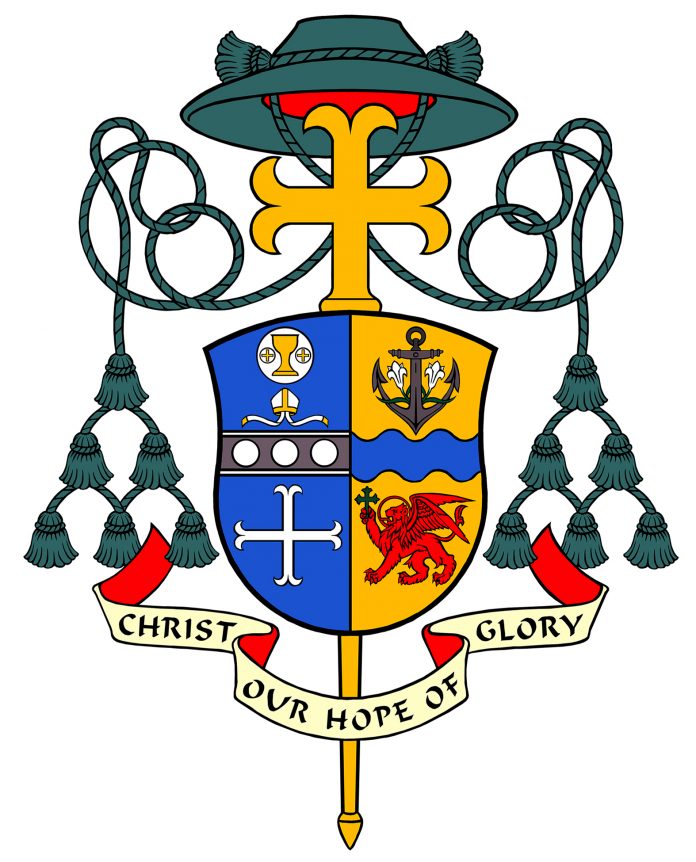 By Tony DeGol
Proclaim!
In most parishes, the first vigil Mass on Christmas Eve usually attracts a ton of people with hardly an empty seat in the church. 
It is a challenging situation under normal circumstances, but especially worrisome during a pandemic.
To help keep crowds within the limits demanded by physical distancing, Bishop Mark has announced that pastors and administrators may celebrate a vigil Mass as early as 2:00 p.m. on the afternoon of Christmas Eve, December 24. Typically, vigil Masses are not scheduled before 4:00 p.m.
"This will allow parishes to schedule an additional early Mass and may help moderate the number of people traditionally attending the early or first Mass on Christmas Eve," the directive states.
As the Bishop's instructions to clergy indicate, an early Mass at 2:00 or 3:00 p.m. should be in addition to the regular vigil a parish would normally schedule at times such as 4:00 or 5:00 p.m.
Pastors and administrators are responsible for determining the schedule of Masses at their parishes, and the directive notes that making use of the opportunity for an early Mass is the prerogative of each pastor or administrator.
All clergy and faithful should wear masks and follow all of the Bishop's prior COVID-19 directives at all Christmas liturgies.
Bishop Mark continues to waive the obligation to attend Sunday and Holy Day Masses. There will be opportunities to watch Christmas Mass on television through the Proclaim! TV ministry.
The pandemic is also affecting the usual Reconciliation opportunities during the Advent season.
Bishop Mark has directed that the usual Communal Penance Services not occur.
The celebration of the Sacrament of Reconciliation will continue at parishes during Advent with all priests and faithful instructed to follow the Bishop's directives of wearing masks and practicing physical distancing.
Parishes are encouraged to schedule confessions at varying times to increase the opportunities for the Sacrament leading up to Christmas. Parishes within the same region are also encouraged to schedule confessions at different times of the day in order to help keep crowd sizes small and to afford the opportunity for those who may not be able to celebrate at the usual times.
The Diocese of Altoona-Johnstown Office of Communications has invited all parishes to submit a schedule of Advent Reconciliation opportunities and Christmas Masses. The schedules will be published on diocesan media in the coming days along with the Proclaim! TV Christmas Mass schedule.