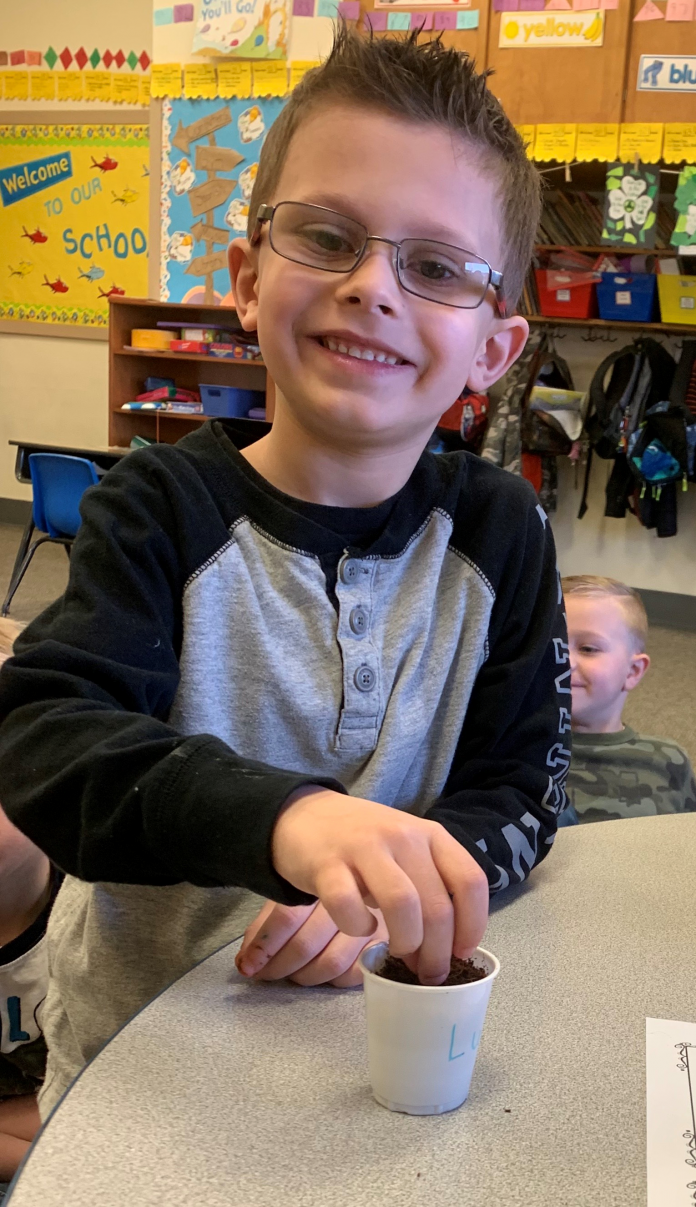 The month of May brings longer days that are jammed packed with activities at Holy Name School. This column was prepared by members of the eighth grade class.
Students in Miss Kline's Kindergarten class learned about seeds and what plants need to grow. Each student planted their own seed. They have been observing how their plants are growing and recording the changes they have seen. They are excited to see what plants their seeds will turn out to be!
Yesterday our school community gathered to honor Mary in a special prayer service, a May Crowning. The second grade students, who received their First Holy Communion on Saturday, led all those assembled in prayer recognizing the important choice that Mary made in accepting God's call to be Jesus's mother.  We also recognize that  now, in heaven, Mary is Mother to us all.
Today, the talents of the students at Holy Name School will shine. The Spring Band Concert and Eighth Grade Talent Show will showcase these gifts through a diverse program that includes Beginner, Intermediate and Advanced Band performances. The eighth grade students will be spotlighted with group performances and individual expertise will be recognized in an awards style show.
The Healthy Hawk Walk is coming up soon. This fundraiser gives our students a chance to support our school while getting exercise and participating in team building activities. If you wish to sport this important fundraiser, you can still send donations to the school office.
Our final quote is from Leo Buscaglia: "Your talent is God's gift to you. What you do with it is your gift back to God."
[Photo: Holy Name School kindergarten student Luca planting his seed.]