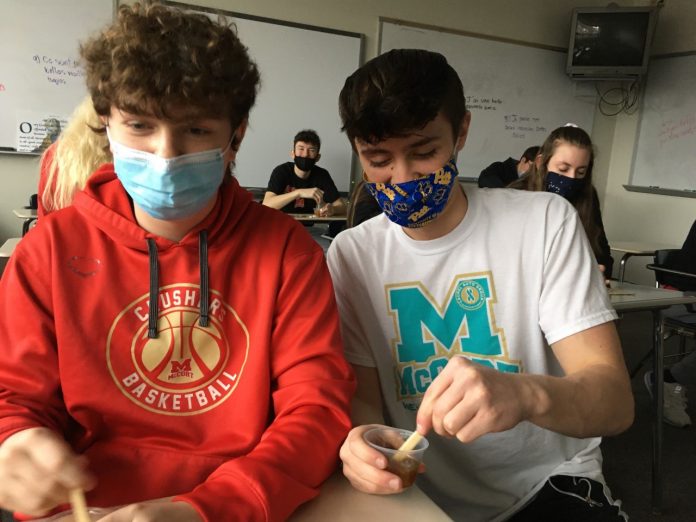 By Tony DeGol
Proclaim!
Catholic education is having a moment.
It seems like everyone is witnessing how Catholic schools around the country are safely and successfully offering in-person education during the pandemic – and Catholic schools in the Diocese of Altoona-Johnstown are no exception.
Perhaps the biggest success story can be found at Bishop McCort Catholic High School in Johnstown, which is seeing a huge jump in enrollment.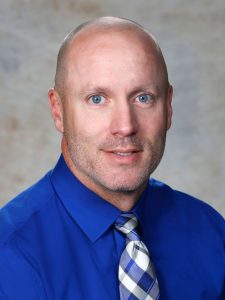 "I've never seen anything like it in 20 years of working in schools," stated McCort Principal/CAO Tom Smith.
So far this academic year, the school has welcomed about 40 new students – not just from Johnstown, but from communities well outside of Cambria County.
"People are taking a good look at what we're doing regarding our academics," said Smith. "We have a traditional learning environment here at Bishop McCort. I think when parents turn on the TV at night and see some of the things happening in the world, they want a traditional educational setting for their children, and they're coming here, and they're coming here day after day after day, and we're giving tours like we never have before."
Catholic schools in the Diocese of Altoona-Johnstown led the way last spring with a seamless transition to remote learning when in-person education was halted.
The 13 Catholic elementary schools and four independent Catholic high schools in the diocese reopened safely and on-time last fall. With very few exceptions, in-person education has continued throughout the year while implementing all necessary precautions in accordance with the Pennsylvania Department of Health and the Centers for Disease Control.
The focus, according to Smith, is always about what he, his fellow administrators, and the faculty can do for the students, not what they cannot do.
"Our staff has been wonderful to work with through the pandemic," he assured. "I believe when our students saw our teachers here on the first day of school taking temperature checks and greeting them, I think that motivated our students and really resonated with students and families that Bishop McCort is different. Bishop McCort is special."
Students and parents have also been outstanding in following safety protocols.
"When their kids had symptoms, they stayed home and had their child remote in," Smith added. "They didn't take any chances."
As a result of the cooperation, McCort recently marked 100 days of in-person learning.
"When we hit that number, we felt it was unbelievably important for the community to understand the sacrifices that were made for us to reach that milestone and what team work can do," he said. "We know we need to continue to move forward. If there's a setback with COVID, we will deal with that. We've learned how to do that. We've learned how to go in to remote learning for a couple of days. We're not posting assignments. We're live on Zoom with students during the day with synchronous learning, and we've learned how to bring them back into class. The kids have been resilient through that process. It has paid dividends for our schools in a lot of different ways."
[Photo: (Top) Two Bishop McCort Catholic High School students work in class. (Inset) McCort Principal and CAO Tom Smith.]