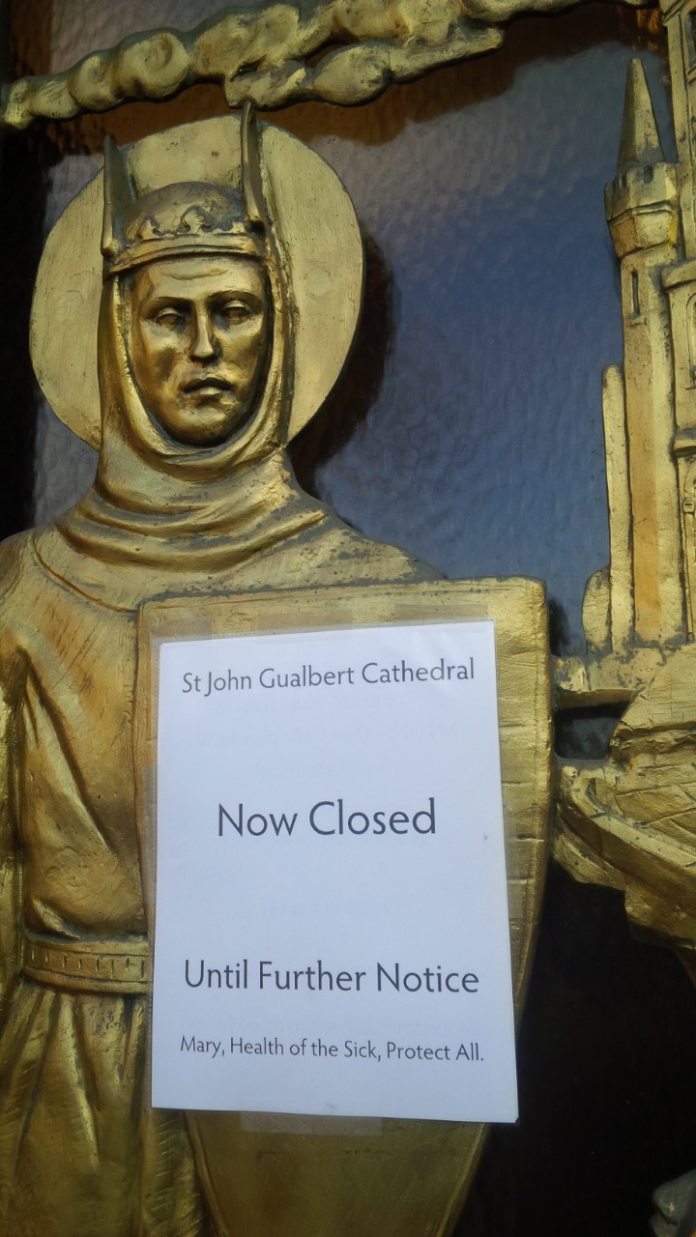 Bishop Mark L. Bartchak issued the following directives on April 1, 2020:
· Beginning with the closure of churches at 7:00 p.m. on April 1, doors are to remain closed, that is completely locked, at all times. All churches will remain closed until further notice.
· All pastoral activities outdoors on parish property or in other locations are not permitted until further notice. Any such activities previously planned must be cancelled.
· Outdoor services such as Masses, prayer services, or confessions are not permitted on parish property and are not to occur at any other locations, with due regard for funerals.
· Parishes are not to have any celebration, blessing, or distribution of palms, and are not to have any other blessings traditionally celebrated in anticipation of Easter, including, for example, the blessing of food baskets.
· Funeral services may be celebrated in accord with the limits on attendance, after consultation with the funeral director, keeping in mind the opportunity for Memorial Masses at a later date.
· Clergy should contact those who have weddings scheduled during the coming months. In order to assist them, they are encouraged to have the wedding celebrated in church with just a small group (10 or less). In such cases, it is not likely that they will be having a wedding reception, since most venues will be closed. In the future, they could schedule a "reception" and could come to the church to renew their vows according to the rite provided for in the Marriage Ritual for anniversaries.
Even though church buildings are closed and public Masses are suspended, the Diocese of Altoona-Johnstown stands united with the faithful. Visit the special section of the
diocesan website, "United in Faith: Keeping Catholics Connected During Unprecedented Times." The portal features numerous resources to help Catholics stay informed, increase their spirituality at home, and support their parish.
[Photo: A sign on the front door of Saint John Gualbert Cathedral in Johnstown informs of the closing of the church and seeks Mary's intercession for protection.]