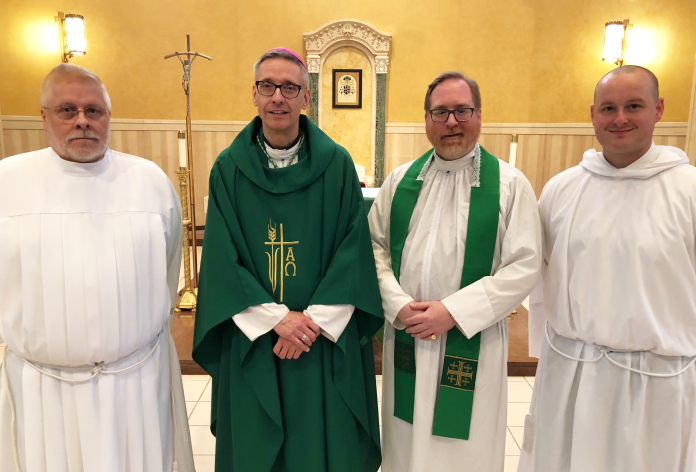 Bishop Mark will ordain two diocesan seminarians as transitional deacons as scheduled.
Mark Groeger and Michael Pleva will be ordained on May 30 during a private, invitation-only Mass. The Diocese of Altoona-Johnstown Office of Communications will live-stream the liturgy on the diocesan website and Facebook page beginning at 10:00 a.m. on that day.
Groeger is a member of Saint Peter Parish in Somerset; Pleva belongs to Holy Rosary Parish in Altoona. Both attend Saint Vincent Seminary in Latrobe and are scheduled to be ordained to the priesthood next year.
[Photo: (left to right) Mark Groeger; Bishop Mark; Father Matthew Reese, Diocesan Director of Vocations; and Michael Pleva.]