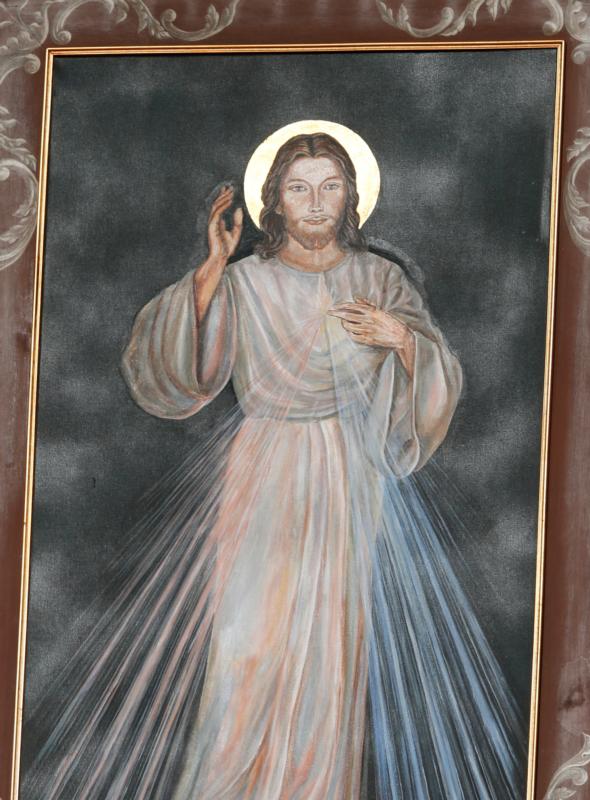 By Tony DeGol
Proclaim!
History is repeating itself for Father Leo Arnone.
His devotion to the Divine Mercy of Christ dates back to his seminary days, and he celebrated that devotion privately until 1999.
When Faustina Kowalska was canonized in 2000 and Pope John Paul II established the Sunday after Easter as Divine Mercy Sunday, Father Arnone joined other Catholics around the world in public celebrations.
This year, because of the coronavirus pandemic, he is once again observing the devotion privately.
"Our prayers take us to the mercy seat of Christ, and we can always do that from wherever we are," said Father Arnone, who is among the pastors who typically sponsor a public Divine Mercy Novena each year beginning on Good Friday and/or a Holy Hour on Divine Mercy Sunday.
The observance is based on the devotion to the Divine Mercy that Saint Faustina reported as part of her encounter with Jesus. According to her diary, Jesus said that anyone who receives Holy Communion on that day and goes to Confession that day or near that day will be completely forgiven of all sins and the punishment that would accompany them. The Church grants a plenary indulgence with the recitation of prayers.
The image associated with the Divine Mercy of Christ is based on Faustina's vision of Jesus clothed in white with two rays coming out of him. Under the image are the words "Jesus I Trust in You."
Because of the extraordinary circumstances this year, Bishop Mark is assuring the faithful that they can still receive the graces of Divine Mercy Sunday by reciting a Spiritual Communion Prayer and an Act of Contrition with a promise to receive Communion and go to Confession as soon as possible.
These challenging times are truly and opportunity to trust in the Lord's Mercy, Father Arnone stressed.
"We continue to remember the teachings of Faustina to utilize our prayers to trust in His mercy to help us through this," he added. "As we continue our celebration, be confident this will pass like so many other things. Christ always comes into our lives when we need Him most, and He will secure our safety and hopefully by the end of it, maybe we are a little more devout in our personal devotion."
Editor's Note: Father Arnone shares more thoughts on the devotion to the Divine Mercy on the April 19 edition of Proclaim! TV at 10:30 a.m. on WATM ABC 23.