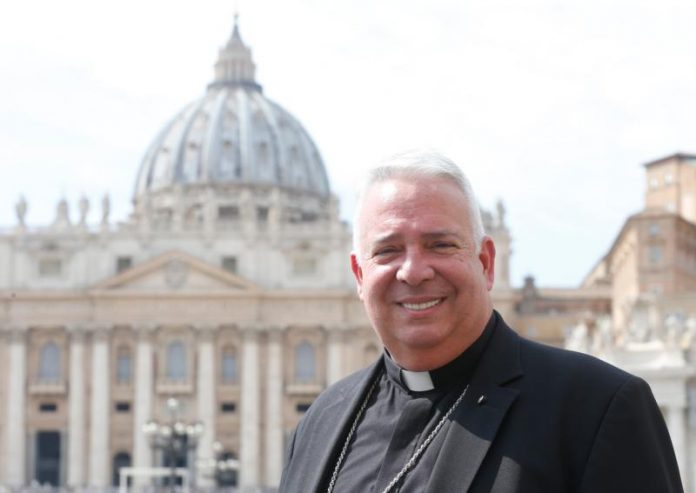 WASHINGTON (CNS) — Pope Francis has accepted the resignation of Archbishop Charles J. Chaput of Philadelphia and has appointed Bishop Nelson J. Perez of Cleveland as his successor.
Archbishop Chaput, who has headed the Philadelphia Archdiocese since 2011, turned 75 last September, the age at which canon law requires bishops to turn in their resignation to the pope. Bishop Perez, 58, was installed as the 11th bishop of Cleveland Sept. 5, 2017.
The resignation and appointment were announced in Washington Jan. 23 by Archbishop Christophe Pierre, apostolic nuncio to the United States.