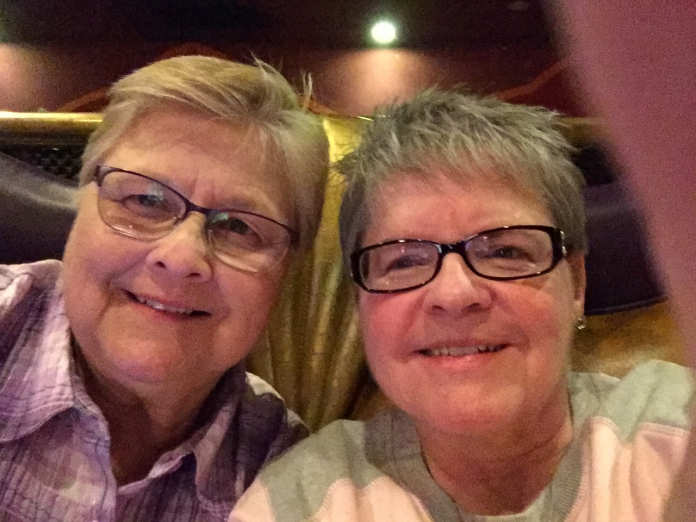 By Tony DeGol
Proclaim!
Spirituality seems to be in Janice Long's DNA.
As a life-long member of Queen of Peace Parish in Patton, she is an engaged Catholic and prays a lot.
In recent days, however, Long's conversations with the Lord have reached another level.
Her cherished friend of almost two decades is among the many individuals battling COVID-19.
Her name is Ellie, and she lives in West Virginia.
Minor symptoms surfaced about four weeks ago including a cough, aches, and what appeared to be sinus problems.
This happened after Ellie was in contact with a person who tested positive for COVID-19, Long said.
Shortly after Ellie was diagnosed, she developed significant breathing issues, Long recounted. She was hospitalized about two weeks ago and is on a ventilator. Further health issues have since surfaced.
"It has been a nightmare from the get-go," Long remarked. "It has been one complication after another."
Ellie is 68 and no stranger to medical challenges.
She is a stage four cancer survivor.
It has been about ten years since Ellie won that battle, and Long is hoping and praying her pal can beat the odds again.
"I don't want to make this about me, and I try not to feel sorry for myself that I might lose my very good friend from this," Long insisted. "I want people to spend their time praying for her. She needs every single prayer and positive thought she can possibly get right now."
As Long holds tight to her faith, she cannot help but think about Ellie's spirituality.
After Ellie's cancer ordeal, Long supplied her Christian friend with uniquely Catholic items such as rosaries, Holy Water, and a statue of the Blessed Mother that included a candle.
"She would keep that candle lit 24/7," Long recalled. "She thought that gave her a lot of faith and hope. It was a comfort to her. It was kind of inspiring. As Catholics, God wants us to encourage others to believe."
Ellie even accompanied Long to Mass sometimes, an experience Long said Ellie found rewarding.
Indeed, the coronavirus has impacted everyone's daily routine. Long's life, however, has obviously been affected in a very personal way.
Ellie's daughter keeps Long and others posted via regular text messages.
As she prays the Rosary more, visits her church frequently, and copes with her emotions, Long maintains that she is realistic, but not pessimistic.
"I'm trying to focus on the power of prayer and the miracles that can happen, but also realizing that she is in the hands of our dear Lord," Long shared. "He will make the final decision, and I will have to accept whatever fate is coming her way."
[Photo: Janice Long (right) pictured with her dear friend, Ellie, several months ago. Ellie is currently battling COVID-19.]