The Diocese of Altoona-Johnstown is pleased to announce the presenters for the upcoming STRENGTH IN CHRIST women's conference in September 2023.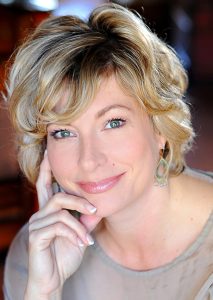 Kitty Cleveland is a singer/songwriter, inspirational speaker, and fine artist from New Orleans.
She began her professional career as a lawyer and then as a college professor, but in an adoration chapel one day in 1998, as she searched for God during a devastating family crisis, she responded to the Lord's call to become a music missionary. Since then, she has since released 10 music and prayer CDs.
Cleveland has appeared numerous times on television, on the radio, in concert, and as a keynote speaker both at home and abroad. She lives in the New Orleans area with her musician husband.
In addition to leading hundreds of people in praying the Rosary each weekday morning at 6:00 a.m. CT (Instagram and YouTube), she enjoys cooking, gardening, oil painting, and is currently working on her first book about her father's unjust imprisonment and dramatic release by the United States Supreme Court.
Also presenting at the conference will be Mary Castner, who grew up in eastern Pennsylvania and now resides in Phoenix, Arizona, and serves as a full-time parish youth minister.
Caster earned degrees in Theology and Catechetics from Franciscan University of Steubenville and is the founder of the ministry The Father's Heart and co-founder of Don't Shove The Dove Catholic Podcast (available on Spotify).
For the past decade, she traveled internationally as a speaker and worship leader for conferences, retreats, and ministry events.
"At the age of 14, I discovered praise and worship, and picked up my first guitar," she said. "My life has never been the same." 
The Diocese of Altoona-Johnstown STRENGTH IN CHRIST women's conference is scheduled for September 16 at Mount Aloysius College in Cresson. Women from throughout the diocese are invited to join in this day of faith, fellowship, and spiritual renewal. Registration details will be announced soon.