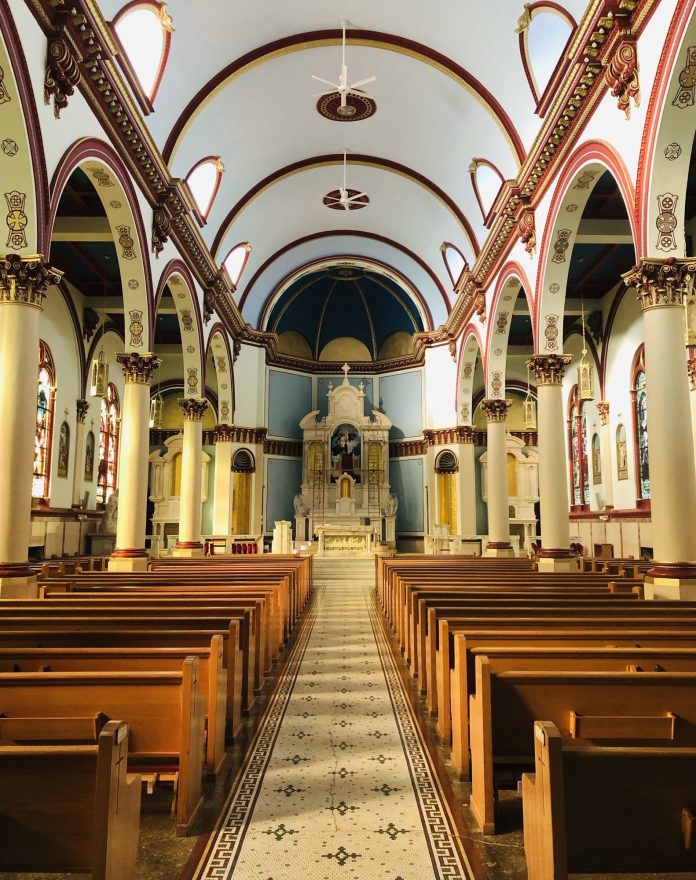 After nearly five months, Resurrection Parish in the Cambria City section of Johnstown has re-opened for the celebration of God's great love in Word and Sacrament.
Masses were not celebrated in the church since the beginning of the year due to a preservation that included complete interior painting, repair of statues, and the addition of lighting and ceiling fans.
Since January, all Masses that would have been celebrated at Resurrection have been celebrated at Saint Clare of Assisi Parish in Johnstown, where the Pastor of Resurrection, Father George Gulash, serves as Administrator.
Appropriately, Masses at Resurrection resumed on the weekend of the Solemnity of Pentecost, May 27-28. Pentecost is often referred to as the birthday of the Church.
According to Father Gulash, the first Mass in the newly preserved church was celebrated on Saturday, May 27, with the extended Vigil of Pentecost at 4:00 p.m.
"The Vigil began with a procession into the church with the 2023 Pascal Candle, which was inscribed and blessed at the Easter Vigil at Saint Clare of Assisi," Father Gulash noted. "Born on the candle will be the Easter Fire that was also blessed at the Vigil of Easter and has been burning ever since and will continue to burn at Resurrection."  
The Three Oils, consecrated and blessed at this year's Chrism Mass, were also brought into the church and placed in the ambry by the baptismal font.
Water was blessed and sprinkled at the beginning of the Vigil followed by six readings.
The Eucharist was replaced in the tabernacle at the conclusion of the Vigil.
On Sunday, May 28, Masses were celebrated at 8:00 a.m. and 10:30 a.m. 
[Photo: A look at the newly preserved worship space at Resurrection Parish in Johnstown.]