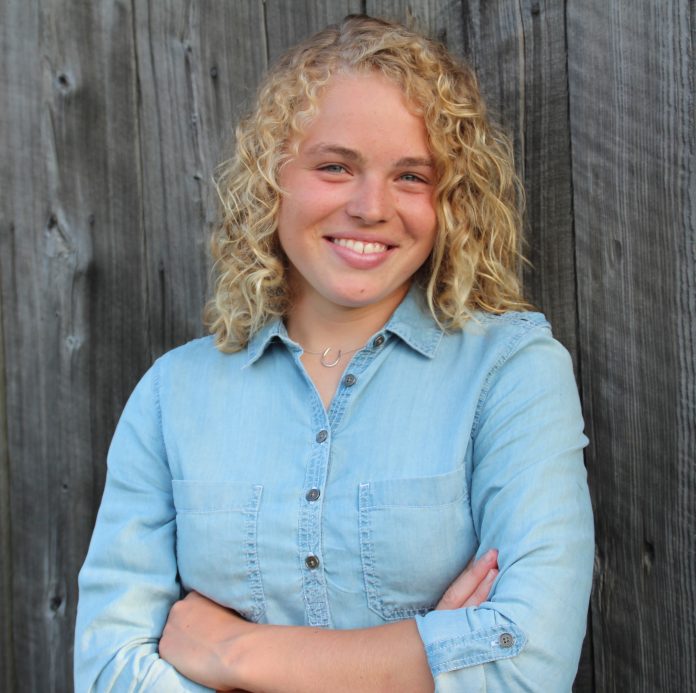 Editor's Note: This is the inaugural column by Sarah Farabaugh, who offers the perspective of a Catholic young adult who is alive in her faith on a college campus.
Column by Sarah Farabaugh
After I graduated high school, family and friends gave me beautiful cards with thoughtful messages written inside. I received cute stories of past memories, advice about college and living in the real world. They said college is a time to work hard, meet new people, and broaden your horizon — A time to discover who you truly are and what you stand for. There seemed to be a warning behind that piece of advice. They wanted to let me know my beliefs and my faith would be challenged. But I was told, if I stood firm, I would come out a better person and stronger Catholic.
Up until this point, I have attended Catholic school since preschool. The Catholic faith was simply a part of everything we did. The school Masses, the retreats, and the morning prayer was what everyone participated in. A little more subtle were the crosses we wore around our necks and the advice from teachers. It was typical to get advice from a teacher to pray about it or ask God for guidance. 
Here at a public college, things are different. Instead of being the majority, I am in the minority. When people do talk about the faith, it is not usually in a positive light. Sharing your faith is being overbearing and narrow-minded. It seems as if God is purposefully pushed out so as not to offend anyone. 
But that does not mean God is not present, it just means searching harder for Him. 
"Ask and it will be given to you; seek and you shall find; knock and the door will be opened to you." This verse has come to mind often during these weeks of college. Before, I thought this verse was overused. Now I it means so much more to me.
I have found Jesus in my visits to the Blessed Sacrament. The first time I went, I finally felt comfortable for the first time since coming to college. Simply kneeling there in His Presence is enough to make me smile on any given day. I realized Jesus was still with me. And that was a massive weight lifted off my shoulders. I do not have to face this world alone. I can work hard, meet new people, and broaden my horizon with Jesus right by my side.
Sarah Farabaugh, a member of Saint Nicholas Parish in Nicktown, is a freshman at the University of Pittsburgh at Johnstown and a graduate of Bishop Carroll Catholic High School in Ebensburg.