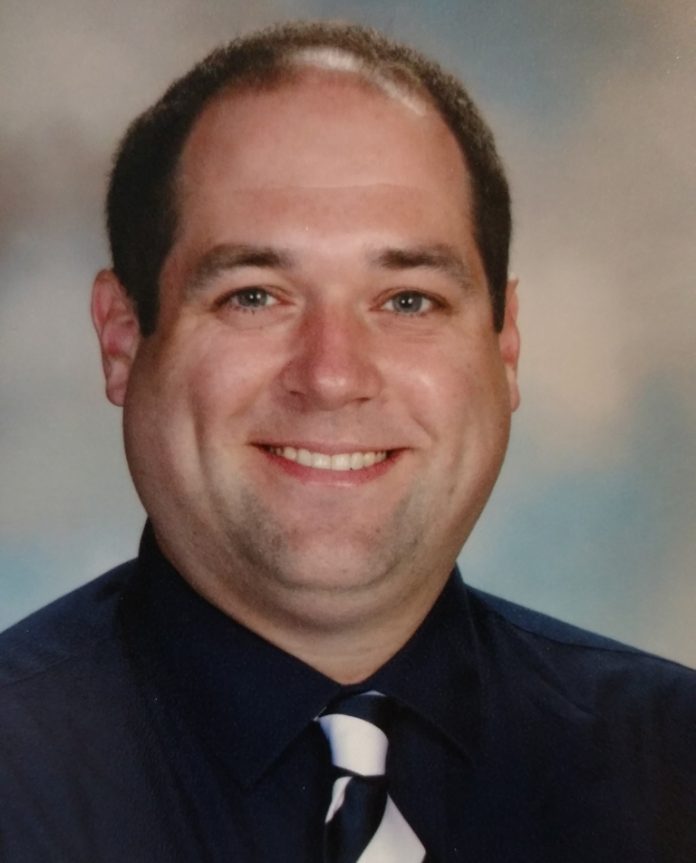 Column by Jonathan Nagy
As a teacher, I spend a great deal of time planning and preparing lessons, tests, homework, and other classroom-enhancing activities.  While I consider all of this time worthwhile to create the best possible learning environment that I can for my students, often the best learning comes from experiences beyond the school.
 
Recently, my assignment for my juniors was to spend one hour of quality time with their families.  This meant no electronics or distractions; just one solid hour of time spent with their family.  They could be with one or several members and participate in an activity that they enjoyed. I even said, "There are 158 hours in a week.  You can give at least one of those to God and one to your families!"
 
As expected, I heard a great deal of moaning and groaning.  Several students remarked that they never have time with their family.  Others said that they have nothing in common with their siblings or parents.  But still, others said this would be the easiest homework assignment they have ever been given and looked forward to completing it.
 
The reflections that the students wrote were extremely heart-warming.  I smiled as I read through the comments.  One student wrote, "Some people do not have family to spend time with, and I think that our world today takes that for granted."  Another reflected, "It is always important to put family over everything else, because family is always there, no matter what."  One comment that I found extremely telling was, "It is hard to find time, but you make time for those you love."  How very true are all of these, and the dozens of others that I read!
 
In the movie Avengers: Endgame, Robert Downey Jr.'s character Tony Stark, aka Iron Man, after traveling back in time, finds himself face to face with his father, although his father did not know this was his son.  As the two conversed, Tony's dad asked him for advice on raising a child.  Tony remarked that his father always said, "No amount of money ever bought a second of time," emphasizing how important the time spent with family is and how important family is to our lives.
 
In today's world, families are spread all over the place, from one corner of the world to another.  However, with modern communication, we are able to keep in touch more with each other than ever before.  A text can be sent in seconds and a phone call is just a push of a button away.  But somehow, that can still feel empty.  We need to feel the connection with one another.
 
Proverbs 22:6 explains that, "Start children off on the way they should go, and even when they are old they will not turn from it."  The Church has always emphasized the family and family values.  Parents do their best to raise their children to be the best that they can be.  Children honor their parents by following their guidance.  While no one is perfect, families learn and grow from each other, and, in turn, grow closer to God in the process.
 
In that same conversation with his father in Avengers: Endgame, Tony Stark remarked, "I thought my dad was tough on me, but looking back, I just remember the good stuff."  We all have wonderful memories to reflect on with many family members.  Some of my favorite childhood memories include our annual family trips to the beach, swimming with my brother and sister in the pool in the backyard, and sitting around a fire on a warm summer night making mountain pies.  A lot of quality time has been spent within my family over the years and continues to be spent.  We laugh, we cry, we comfort each other.  Yes, just like all families, we still disagree about things, but as another one of my students wrote in their reflection of family time, "Even if your family annoys you sometimes, you have to remember that your family will be there for you no matter what and forever."
 
As we all grow older, our family dynamics change. Family members have passed on, and we pray for their souls.  I have no doubt that my grandparents, who are all also my heroes, are looking down from Heaven and doing what they can to guide and protect my family.  We also welcome new members into our families.  I adore my nephews and I smile every time I hear my eldest nephew remark that when he grows up he wants to be either a social studies teacher or music teacher.  I am also privileged to have friends close to me that I consider to be part of my family.  You do not have to be related by blood to someone to consider them to be part of who you are.
 
I know I do not say it enough, so I am taking this opportunity, in a very public forum, to thank my family, especially my parents, for everything that they have ever done for me.  I love you always, and value the times that we still have with each other.  You raised me, as it says in Proverbs, to "go the way I should go", and I have not "turned from it."
 
I encourage everyone to spend more time with your family and tell them how much they mean to you.  Always remember that God loves us all so much that he sent his Son, his family, to save us all and bring us back closer to Him.  While the world may fail us all at times, our families never will.  I pray for God's blessing on you and your family, always!
Jonathan Nagy, M.Ed., is the Director of Admissions and Social Studies teacher at Bishop Carroll Catholic High School in Ebensburg. He is also the Music Director at the Basilica of Saint Michael the Archangel in Loretto.