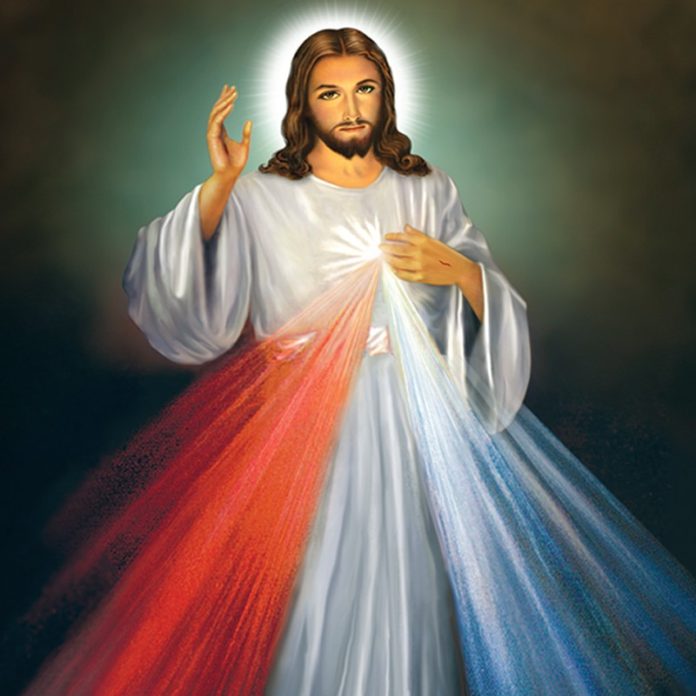 The Diocese of Altoona-Johnstown Office of Communications invited all parishes in the diocese to submit details about their observances of Divine Mercy Sunday on April 24 and the Divine Mercy Novena leading up to the April 24 celebration.
Most Holy Trinity Parish, Huntingdon
Divine Mercy Prayer Service
Sunday, April 24
2:30 p.m. Prayer and Song
Our Lady of the Alleghenies Parish, Lilly
April 15 – April 24, 2022
6:00 PM Stations Good Friday evening
3:00 PM Novena Prayers Holy Saturday afternoon
6:00 PM Solemn Vespers Easter Sunday
8:00 AM Mass each morning (Mon – Sat)
3:00PM Divine Mercy Sunday Devotions – April 24th
Reconciliation/Confessions on Sunday April 24th
Prayer intentions may be sent to:
Fr. Matthew Reese, Pastor
Our Lady of the Alleghenies Parish
608 Main Street
Lilly, PA  15938
Our Lady of Lourdes Parish, Altoona
The Divine Mercy Chaplet
April 24
4:00 p.m.
Our Lady of Victory Parish, State College
April 24
Holy Hour begins at 1:30 p.m., with spiritual talk, and 3:00 p.m. recitation of Divine Mercy Chaplet and Benediction/Closing at 3:15 p.m.
Saint Francis Xavier Parish, Cresson
Good Friday, April 15, 7:00pm – Novena Prayers, Chaplet and Reflection
Holy Saturday, April 16, 3:00pm – Novena Prayers, Chaplet and Reflection
Easter Sunday, April 17, 7:00pm – Novena Prayer, Chaplet and Reflection
Monday – Friday, April 18-22, 7:00pm – Daily Mass with Novena Prayers and Chaplet
Saturday, April 23, 7:00pm – Vigil Mass of Obligation with Novena Prayers and Chaplet
Divine Mercy Sunday, April 24, 8:00am at St. Francis Xavier and 11:00am at St. Aloysius
Saint John the Evangelist Parish, Everett
After our service at 3:00 p.m. on Good Friday, we begin the novena. Since we already pray the Rosary and Divine Mercy chaplet before Mass on Saturday and Sunday, and after Mass on weekdays, we incorporate the novena prayers into that.
Saint John Gualbert Cathedral, Johnstown
Divine Mercy Catholic Academy students will serve as liturgical ministers during the Proclaim! TV Mass on April 24 at 11:00 a.m. on WATM ABC 23.
Saint Mary Parish, Nanty Glo
Divine Mercy service will be on Sunday, April 24, at 6:30 p.m. The Blessed Sacrament will be exposed at 6:00 p.m. for private adoration.
Saint Peter Parish, Somerset
Divine Mercy starts at 7 p.m. on Good Friday, 6 p.m. Holy Saturday, 7:00 p.m. on Easter Sunday and Easter Week Monday through Saturday at 7:00 p.m.
Saints Peter & Paul Parish, Philipsburg
Devotions April 24th from 3:00 to 4:00 p.m. that will include the Chaplet of Divine Mercy, Veneration of Sacred Image, Praises of the Divine Mercy, and the Holy Rosary along with opening and closing hymns.