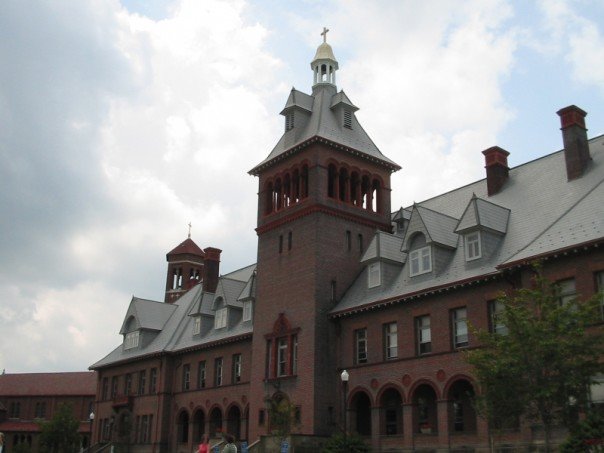 From Mount Aloysius College
Mount Aloysius College nursing graduates have again demonstrated their job readiness with outstanding pass rates on the National Council Licensure Exam (NCLEX) for Registered Nurses. For the 2020-2021 annual reporting period (October 1, 2020 to September 21, 2021), Mountie graduates achieved a 95.35% first-time pass rate, substantially higher than both state and national pass rates. The national NCLEX pass rate for all types of registered nurse programs was 83.22%. The average for Pennsylvania nursing students was 88.21%.
NCLEX pass rates are commonly used to gauge the academic quality of nursing programs.  By pairing the pass rate percentage with the number of nursing graduates taking the exam, prospective nursing students gain a more robust picture of a nursing program's performance. The NCLEX is required of all nursing school graduates in order to earn state licensure as a registered nurse.
"This is truly a testament to the dedicated faculty and staff, commitment of the Mount Aloysius administration and leadership, and the variety and availability of learning resources available to our students," said Dr. Nicole Custer, nursing department chair. "Their support has helped our students continuously achieve pass rates above 95% for the past six years."
Mount Aloysius features a high-tech simulation center as a part of its Nursing Resource & Simulation Center. The four-bed simulation nursing unit is located in the new addition to Pierce Hall. In the simulation center, students participate in experiential learning in a safe, structured environment. Using lifelike computerized mannequins and other simulation equipment, students learn nursing interventions to provide high quality, safe care for patients.
"We are very proud to have among the largest graduating nursing classes in the area," said John McKeegan, president of Mount Aloysius College. "Our nurses are job-ready when they leave the Mount, and they go into the community to serve their friends and neighbors, which is vital given the nursing shortage in our area and across the country."
This year, Mount Aloysius College is partnering with UPMC Altoona, Bedford, and Somerset for the Future Heroes program, which offers substantial scholarship and employment incentives to PA nursing students who choose Mount Aloysius for their nursing studies.
The Mount Aloysius College Nursing Department is accredited by the Accreditation Commission for Education in Nursing (ACEN) and is fully approved by the Pennsylvania State Board of Nursing. For additional information on the Mount Aloysius College School of Nursing & Health Sciences, visit mtaloy.edu/nursing.