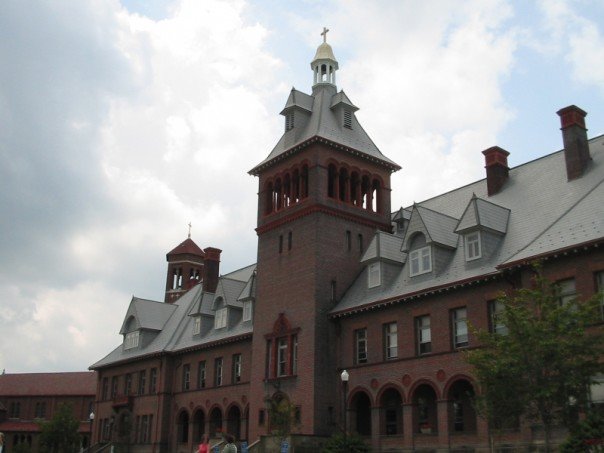 From Mount Aloysius College
Mount Aloysius College has partnered with Forest Hills High School to offer American Sign Language classes to students. The class, which currently has 15 students, is the equivalent of American Sign Language 1 at the Mount and is taught by one of the Mount's Deaf ASL professors, Frank Sankey. Students currently enrolled in the class will receive three credits upon completion. Funding for the program was generously provided through a grant from the UPMC Altoona Foundation.
Lori Milcic, co-coordinator of the American Sign Language/English Interpreting program at Mount Aloysius College, says that the class at Forest Hills is mutually beneficial for students and the Deaf community.
"The students who are taking the class at the high schools are getting college credit for it once they complete all the requirements," Milcic said. "And the more people in our community that know a little bit of sign language, the better it is for the local Deaf community."
Because this program is a college class students take in high school, it also provides them with the ability to test out a particular area of study at little to no risk and at a lower cost than traditional college classes.
Milcic says that they want to continue the high school program for as long as they can. 
"We had over 50 students interested, but due to scheduling conflicts, only 15 could take the class. Right now, we have one section, but we anticipate two in the fall and two more in the spring. We hope to keep doing this forever."
Mount Aloysius College also hopes to introduce this learning opportunity to more local high schools in the future. To learn more about the ASL/EI program at Mount Aloysius College, visit mtaloy.edu.