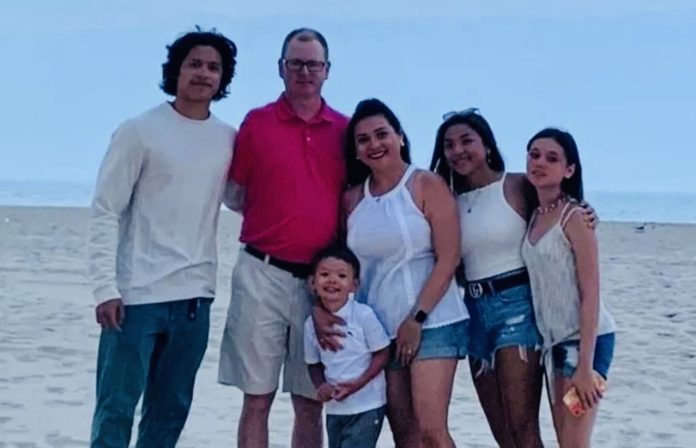 By Tony DeGol
Proclaim!
There are heavy hearts in the Bishop McCort Catholic High School community after a devastating fire in the Johnstown area that claimed the life of a McCort alum and left his sister – a McCort student – very seriously injured.
Flames broke out Wednesday at a home in Westmont in which six family members resided.
Grant Jeanjaquet, a 2020 McCort graduate and nursing student at Saint Vincent College in Latrobe, died.
His sister, Vindy Kohan, who will enter her freshman year at McCort, is in critical condition at Children's Hospital in Pittsburgh.
Their mother and another sister, a 2022 McCort alum, are hospitalized; their stepfather and younger brother – who will enter Kindergarten at Divine Mercy Catholic Academy in the fall – escaped serious injury.
Tom Smith, Principal/CAO at McCort, said the tragedy is an enormous blow to the tight-knit Catholic school community.
"It's been a really tough loss for us," he said. "We're hurting really bad. They're a great family, but they're also a great McCort family."
Smith remembered Grant, 22, glowingly.
"The minute you laid eyes on him, you could tell he was an athlete," he commented. "He had a smile that drew you to his kindness. He had a heart of gold."
Grant was involved in many aspects of McCort life, including captain of the football and basketball teams.
"He led the life of a student athlete to the fullest extent in terms of faith, academics, and athletics," Smith added. "You never heard a bad word about him. He was a great source of positivity in the school. I believe he was an all-American kid."
Grant would have entered his fourth year of college at Saint Vincent, and he was planning to join the Navy after graduation.
He was employed in the emergency room at Conemaugh Memorial Medical Center in Johnstown.
Bishop McCort has established a GoFundMe page to help the family.
As of Friday afternoon, more than $49,000 was raised.
Beyond money, prayers are also flowing.
McCort has opened its chapel for friends to visit, and a special Mass will be celebrated on July 29 at 7:30 p.m. in the chapel by the Very Reverend Mark Begly, VF, Pastor of Our Mother of Sorrows Parish in Johnstown, the family's parish.
During the Mass, prayers will be offered for Vindy, and Grant will be remembered.
Father Jim Crookston, a Senior Priest of the Diocese of Altoona-Johnstown and member of the McCort Board of Trustees, will concelebrate.
"McCort's faith culture as a community of dedicated care has invited all to our chapel, the heart of our school, this week for prayer and a Saturday evening Mass for the family of a current student and two recent alums," Father Crookston stated. "Liturgy is the source and summit of our union with Jesus, whose care brings peace in times of distress."  
[Photos: (Top) Grant Jeanjaquet (left) and his family; (Inset) Grant Jeanjaquet and Vindy Kohan]