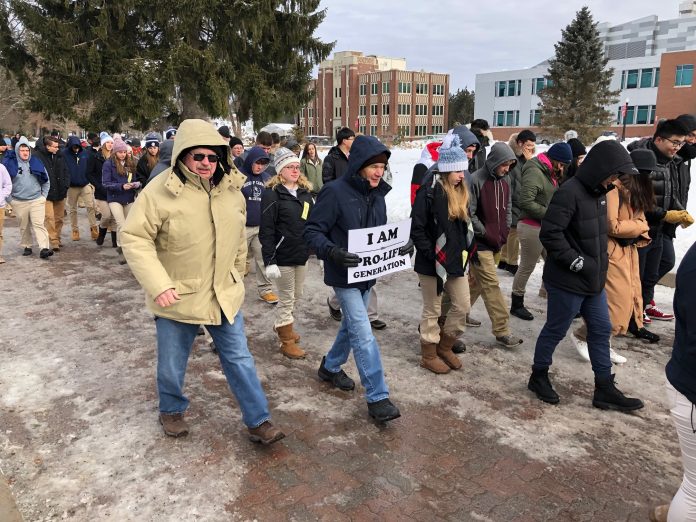 By Tony DeGol
Proclaim!
Saint Francis University will once again sponsor the March on the Mountain on January 22. The event begins with the praying of the Rosary at 10:30 a.m. in Immaculate Conception Chapel.
Following the Rosary and comments by the Franciscans, participants will be invited to march around the mall.
The event typically welcomes SFU students, local residents, elected officials, and students from Catholic high schools and elementary schools in the diocese.
Following the march, Mass will be celebrated inside the chapel.
Organizers call the event a great alternative for those who want to express their support for the sanctity of human life, but are unable to attend the national March for Life in Washington, D.C.
"It really is something amazing to see," said SFU student Patrick McCauley of the gathering. "I remember my first year on campus when I walked outside for classes and saw hundreds of people marching. It was great to see people from such young ages in the high schools to citizens from all over the region."