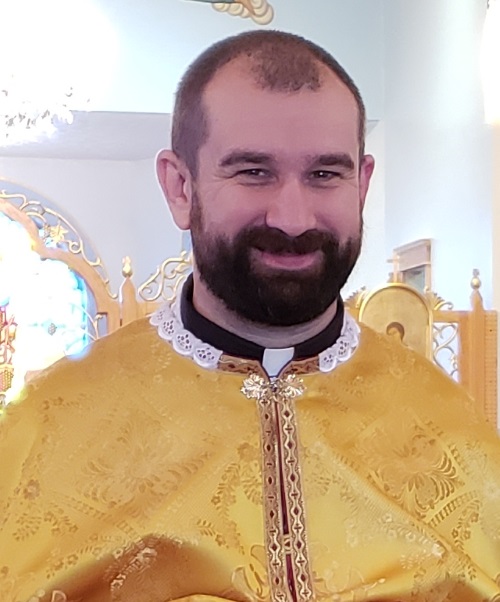 By Tony DeGol
Proclaim!
As tensions between Ukraine and Russia continue, a local Ukrainian Catholic leader is grateful for the prayerful support he and his faithful are receiving from Roman Catholics throughout the Diocese of Altoona-Johnstown.
Father Andriy Kelt was born in Ukraine under Soviet rule. After completing his primary and secondary education in Ukraine, he attended seminary in the United States.
Father Kelt is the pastor of Immaculate Conception Ukrainian Catholic Parish in Northern Cambria and Protection of the Blessed Virgin Mary Ukrainian Catholic Parish in Revloc. He is also a Religion teacher at Bishop Carroll Catholic High School in Ebensburg.
Father Kelt maintains a close bond with his native land.
"When the Soviet Union collapsed, the Ukrainian Catholic Church began to flourish, and is still flourishing, even in these very difficult times," he stated.
These days, Father Kelt is doing his best to comfort his parishioners as they watch what is happening in Ukraine. He reminds them of the history that Ukraine endured over centuries, and their belief that God will get them through these latest challenges.
He is especially grateful to students at Bishop Carroll, who he says seek him out to let him know that they are watching the developments and praying for him and other Ukrainian Catholics.
"Words cannot express how much support we are receiving from Catholics in this diocese and all over the world," Father Kelt noted. "Our Holy Father, Pope Francis, and bishops all over the world are sending prayers to the Lord – especially through the intercession of Mary, the Mother of God."