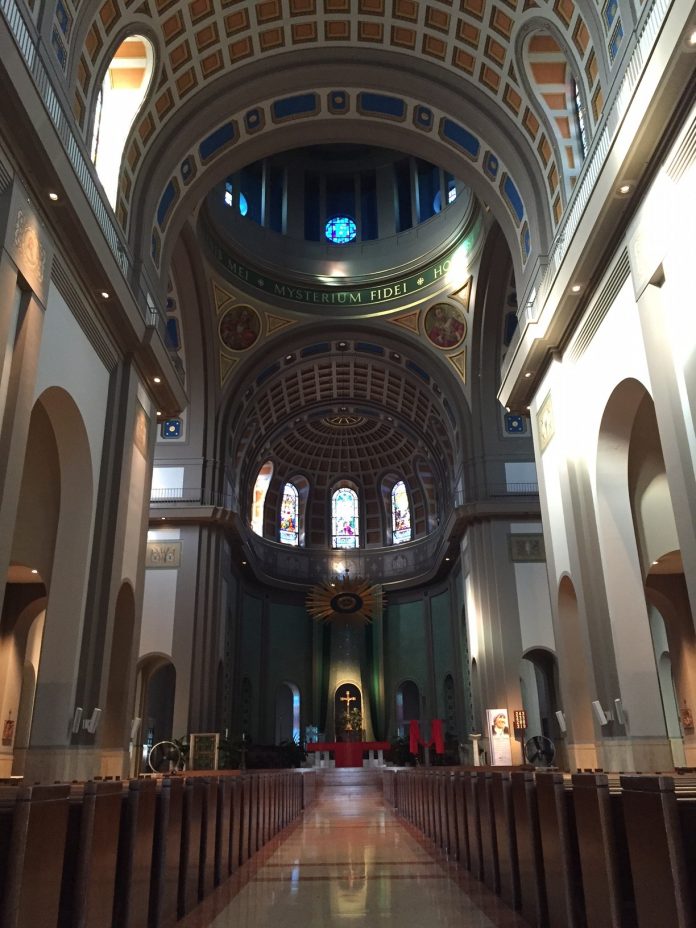 With great joy, parishes in the Diocese of Altoona-Johnstown may reopen church buildings for private prayer beginning on Saturday, May 16. This step marks the first phase of Bishop Mark's plan to reopen churches and gradually resume celebrating the sacraments.
Much has changed since the last time Catholics were inside a church in March, and things will likely appear very different when they return in the coming days.
In this first phase, church buildings or other parish locations will be open for private prayer for specific hours on certain days. Please consult each parish for a schedule. Each location will also have specific seating instructions and other important safety precautions in place.
The following are a few universal reminders:
Everyone must wear a mask inside churches or other parish buildings.

The faithful must maintain appropriate social distancing – at least six feet. There should be no hand-shaking or other physical contact at any time inside church buildings or at other parish sites.

No more than 25 people are permitted in a church or building at one time.

Missalettes and other printed materials will not be available; all are welcome to bring prayer resources for themselves to use and take with them.

The faithful must sanitize the areas they occupied.

Anyone who is sick or vulnerable to the coronavirus should stay home.
The other phases of the Bishop's plan include the celebration of the Sacrament of Reconciliation, the distribution of Holy Communion outside of Mass, and eventually restoring public Masses. The diocese will announce when each of the upcoming phases will begin and offer instructions along with parishes.
Click here to read the Bishop's pastoral message, which provides further details.