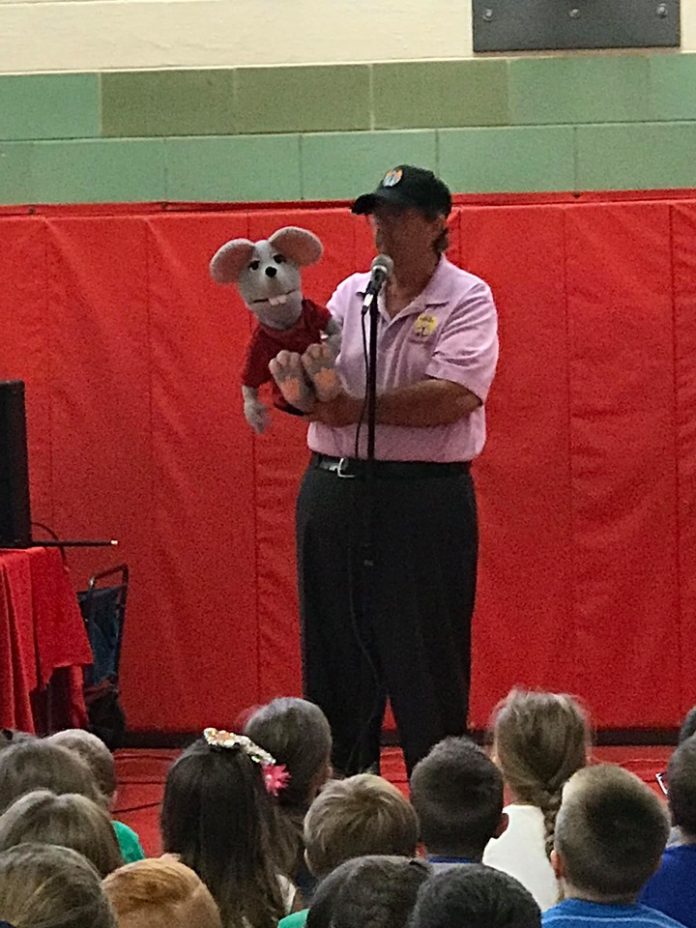 Autumn has arrived and the students at Holy Name School are as busy as squirrels leaving new ideas and concepts. This column was written by Paige Landis and Lyric Smith.
Last week Extended Day Preschool participated in a Science exploring car safety and car seats. They used unrestrained weighted plastic eggs as people on their roller skate car and observed what happens to a person who is not wearing a seatbelt when an accident happens. With the help of their seventh grade friends, they used materials to design a car seat for the egg-person.  After testing and refining their car seat design, the preschool students, with some assistance from the seventh grade, wrote letters to their parents explaining why it is important to wear seat belts and use car seats.
Fifth grade has also been engineering in their STREAM (Science Technology, Religion, Engineering, Art, Mathematics) classes. They have been challenged to create a "flinger", a type of modified catapult using the engineering process.
The Holy Name School Home and School Association is seeking donations for their Holiday Extravaganza Fundraiser. This fundraiser offers a prize a day, giving a ticket holder thirty chances to win. If you can help, drop off your donation to our school office.
Our final quote is from Earl Nightingale: "Creativity is a natural extension of our enthusiasm."
If you would like to learn more about Holy Name School in pictures and videos, please find us on Facebook at The Official Holy Name School or at our new website, HOLYNAMESCHOOL.NET.
[Top photo: The Officer Phil Program was presented at Holy Name School by the Ebensburg Borough Police Department. Students learned about bus and car safety, stranger danger, and personal safety.]
[Inset photo: Holy Name School seventh grade students help their friends in Extended Day Preschool test the car seats they designed for their plastic egg "people".]