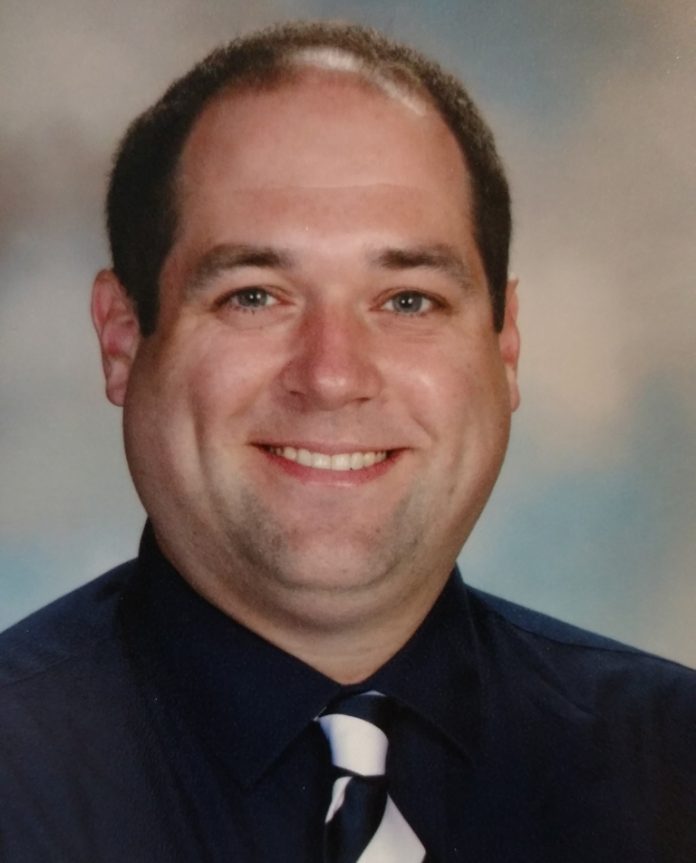 Column by Jonathan Nagy
"A new commandment I give to you, that you love one another, even as I have loved you, that you also love one another." – John 13:34
Everyone has their favorite television programs.  Some people like sporting events, others like dramas, and still others like detective shows.  Some of my favorites include news debates, cooking shows, and all kinds of improvement shows.  I love shows like Restaurant Impossible and Hotel Impossible, where experts attempt to help failing businesses succeed with some new changes.  I also enjoy home improvement shows like Fixer Upper, Love It Or List It, and Flip Or Flip.  I found myself during many summer days watching marathons of all of these programs.
On Restaurant and Hotel Impossible, often the owner of the business does not see problems or understand the problems, which lead to severe difficulties in keeping the business open.  It takes someone coming in from the outside to help identify these issues, and, as harsh as it can sound sometimes, provide necessary tips for turning things around.  On the home improvement shows, they usually find really difficult projects to refurbish.  Many of these homes are uninhabitable and over the course of months, they are transformed into beautiful places.
I started to think the other day about why I am drawn to these types of shows.  The answer, as it turns out, is directly tied to our faith.  Many people struggle with their beliefs, faith, and religious attitudes.  Sometimes we think things are fine and yet we have some major deficiencies.  Sometimes, we may also feel like an unfixable project that should just be torn down.  We need to turn to the expert to help us not only correct the wrongs, but also build us up into being the beautiful creations that we were always designed to be.
God is that ultimate expert.  He knows the things that we struggle with and He can help right the wrongs.  He also has never seen any of us as a condemned project.  Everyone can be redeemed through Jesus Christ.  I had a teacher in high school who always said, "We are all created by God.  And God doesn't make trash."  On the other hand, none of us are perfect, and we all need the healing and mending powers of God.  God will help anyone in need who reaches out to him, although not always in the ways we think or want.  He puts people in our path to help us, and unfortunately, we don't recognize the face of God in our neighbors.
Another show I enjoyed when I was a young child and still learn a lot from as an adult was Mr. Rogers' Neighborhood.  Fred Rogers was a very special man.  He reminded me of a combination of both of my grandfathers, two men who I have always admired with deep affection.  Mr. Rogers was the same man in real life as he was on television.  He took the time to listen to and empathize with all who reached out to him.  The theme song to his show asks, "Won't you be my neighbor?"  Through reaching out to each and every child, he was teaching kindness, generosity, forgiveness, and understanding.  He recognized the importance of other people in our lives.
In one of his final speeches, Mr. Rogers spoke about the importance of others in our lives.  He said, "I'd like to give you all an invisible gift.  A gift of a silent minute to think about those who have helped you become who you are today.  Whomever you've been thinking about, imagine how grateful they must be, that during your silent times, you remember how important they are to you.  It's not the honors and the prizes, and the fancy outsides of life which ultimately nourish our souls.  It's the knowing that we can be trusted.  That we never have to fear the truth.  That the bedrock of our lives, from which we make our choices, is very good stuff."
Another favorite quote of mine from Mr. Rogers reads, "There are three ways to ultimate success.  The first way is to be kind.  The second way is to be kind.  The third way is to be kind."  How true that is!  The kindness we give and receive with our neighbors is a gift that costs nothing but is one of the most valuable presents in our lives. Ultimately, God is working through each and every one of us.  Jesus said, "Love thy neighbor as thy self," and, "Do unto others as you would have them do unto you."  The way we treat others reflects our relationship with God.
I'm proud to be an unfinished, unrefined, imperfect product.  I am honored to be considered one of God's Fixer Uppers.  And I'm eternally grateful for the neighbors that I have in my life that help guide me closer to God.  I hope that all of you feel the same way.  Look for the good in others and share that kindness whenever you can.  You never know when you can be the neighbor to help turn someone's difficulties around or help the fixer upper become that glorious creation that God has intended all of us to be!
Jonathan Nagy, M.Ed., is the Director of Admissions and Social Studies teacher at Bishop Carroll Catholic High School in Ebensburg and Director of Music at the Basilica of Saint Michael the Archangel in Loretto.