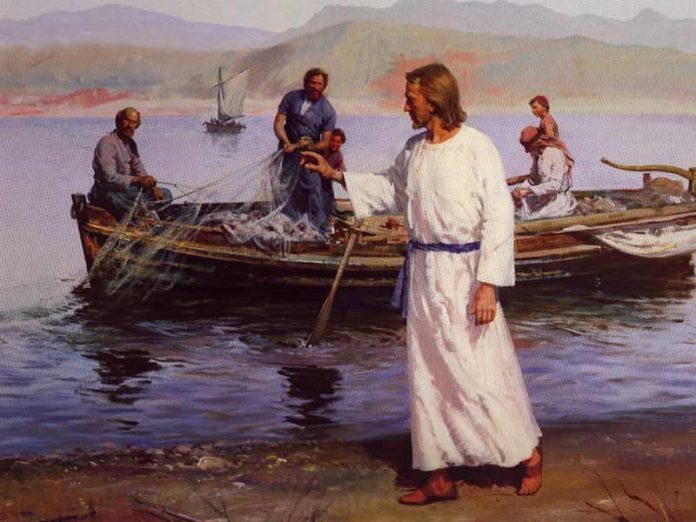 A Message from Father Peter Crowe
Diocesan Director of Vocations
In the Gospel of Mark, we hear about the calling of the first Apostles: Simon, Andrew, James, and John. Immediately they leave their nets and their father (James and John) to follow our Lord in order to become fishers of Men, in order to catch souls for God, and to participate in our Lord's priesthood in a unique way. Each of their names have a meaning: Simon means "obedient," Andrew means "manly," James means "supplanter," and John means "grace." These are all characteristics of the Apostles and all saintly priests: they were men who listened to the word of God, they were men who not afraid to stand up and do battle for God, they overthrew the shackles of sin and fear, and they persevered in their vocations. These are also characteristics of men who may feel the call of our Lord to the priesthood.
The Lord has not ceased calling men to the priesthood to be fishers of men for the sea of the eight counties that comprise the Diocese of Altoona-Johnstown. Do not be afraid to follow our Lord in this great adventure. We have a great need for good men to stand up and follow our Lord!
Currently there is a discernment group that takes place on Zoom on Friday evenings for college and young adult men. They have built friendships and have learned a lot about discernment and the priesthood. I am also looking to begin one for young men in high school. Please contact me if you are interested in either.
If you think it might be possible that our Lord is calling you to the priesthood, please do not hesitate to contact me. There is never any pressure, but only support as you discern your vocation. Please also check out the website which has lots of helpful information: https://ajvocations.org
Vocations Director
Diocese of Altoona-Johnstown
(814) 317-2681