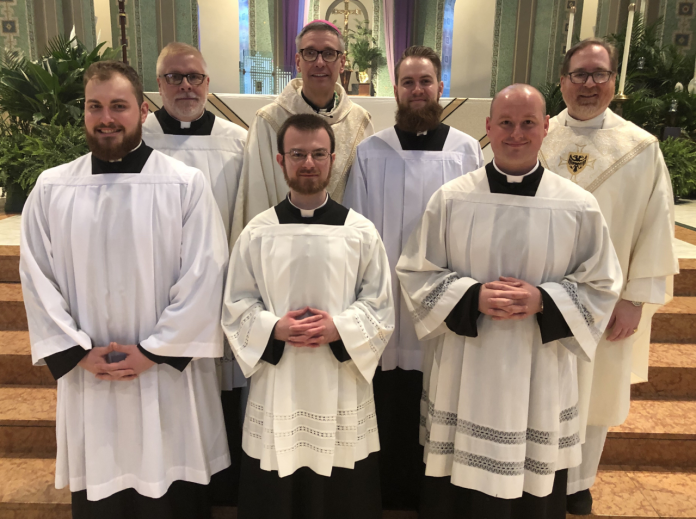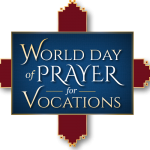 Column By Father Matthew Reese
Diocesan Director of Vocations
The World Day of Prayer for Vocations is Sunday, May 12, 2019. The theme that Pope Francis would like us to focus on is, "The courage to take a risk for God's promise."
Pope Francis, in his message for the World Day of Prayer for Vocations, says, "The Lord's call is not an intrusion of God in our freedom; it is not a 'cage' or a burden to be borne. On the contrary, it is the loving initiative whereby God encounters us and invites us to be part of a great undertaking."
The world in which we live would like us to believe that to follow God is to limit our freedoms, but the true restriction is living a life without a complete, open, loving relationship with our God which sometimes can only be lived by answering a call to draw closer to him more intimately by entering into a religious vocation of priesthood or religious order. Some people who may want to draw closer to God may be asking about how to do so.
Pope Francis continues in his message, "I think primarily of the call to the Christian life which all of us received at Baptism. It teaches us that our life is not a fluke but rather a great gift: the gift of being God's beloved children, gathered in the great family of the Church."
To understand our calling in life can only be done when we understand our call to Christian living through our Baptism which, as Pope Francis says, teaches us that life is a great gift of being God's children in the family of the Church. Every family member has a role to fulfill. So also every member of the Church has a role to fulfill. YOU have a role to fulfill in the great family of the Church!
Who are your future priests? They may be your sons, your brothers, your cousins, your grandsons. They may be your classmates, your employee, your friend. The future priests of this Diocese and the universal Church live in your midst now! They are discerning and listening for the voice God speaking to them in their hearts. They are praying, and they are asking questions. Will YOU be there to help them and encourage them?
On this World Day of Prayer for Vocations, remember the Pope's theme, "The courage to take a risk for God's promise." Our Church, our Diocese, NEEDS men and women who are strong enough to have the courage necessary to take a risk by answering yes to God's call to priesthood and religious life in order for God's promise for all people to be fulfilled.
For more information about a vocation to the Diocesan Priesthood and for references to religious orders, please contact the Diocesan Vocations Office at: 
Father Matthew Reese
Director
925 S. Logan Boulevard
Hollidaysburg, PA 16648
(814) 695-5579 ext. 2681
[Photo: The five diocesan seminarians with Bishop Mark and Father Reese following the 2019 Chrism Mass.]