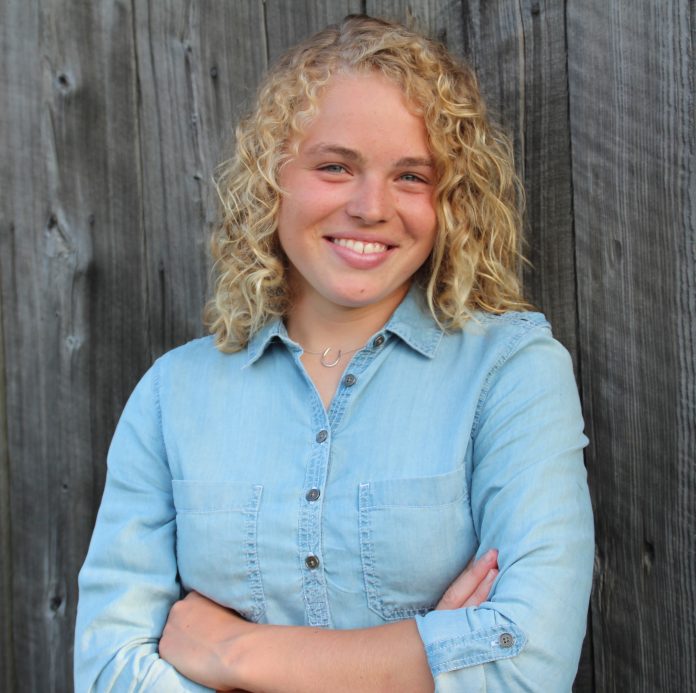 Column by Sarah Farabaugh
This will be the first time in 14 years I am not celebrating Catholic Schools Week. I am certainly going to miss the volleyball games, theme dress down days, and card tournaments. But I think I will miss the school Mass the most. Holy Mass is the center of our faith and celebrating it on the first day of Catholic Schools Week was always a great way to start off the week. Mass is what all of us as Catholics participate and believe in. It is our identity. Expressing that at school was something most of us took for granted. Some of the teachers who are not Catholic would say how lucky we are to openly practice our faith in this school. And they are right.
I will never forget the first school Mass coming back my sophomore year. We sang the song 10,000 Reasons (Bless the Lord). After school I had a cross country meet I was nervous about. As I ran through the woods that song played over and over in my head. The tempo and message carried me up the hills and around each runner until I finished the race in front. I give all the credit to God for being with me every step of the way. The same is true for every moment in my life, sometimes I just needed that song to remind me of that. 
Everyone at school loved that song, especially the few seconds of guitar solo, and we sang it often for school Masses. It was only fitting that it was included at graduation Mass. Since I practically had the song memorized, my mind wandered as I sang that day. I thought about all the memories I shared with teachers, coaches, and friends throughout my years in school so far. It brought bittersweet tears to my eyes. Then my mind shifted to thinking about how bright, and scary, the future looked. The first verse of the song says, "Whatever may pass and whatever lies before me, let me be singing when the evening comes." It reminded me that no matter how ominous life seems, I have faith in God. And that's all I need.  
After the graduation Mass, our principal praised us at how beautiful we sang that song and she could tell how special it was to us. Now when we sing 10,000 Reasons at Catholic campus ministry, I smile to myself and remember to stand firm on the strong faith foundation I was brought up in and never forget to Bless the Lord.
Sarah Farabaugh, a member of Saint Nicholas Parish in Nicktown, is a freshman at the University of Pittsburgh at Johnstown and a graduate of Bishop Carroll Catholic High School in Ebensburg.