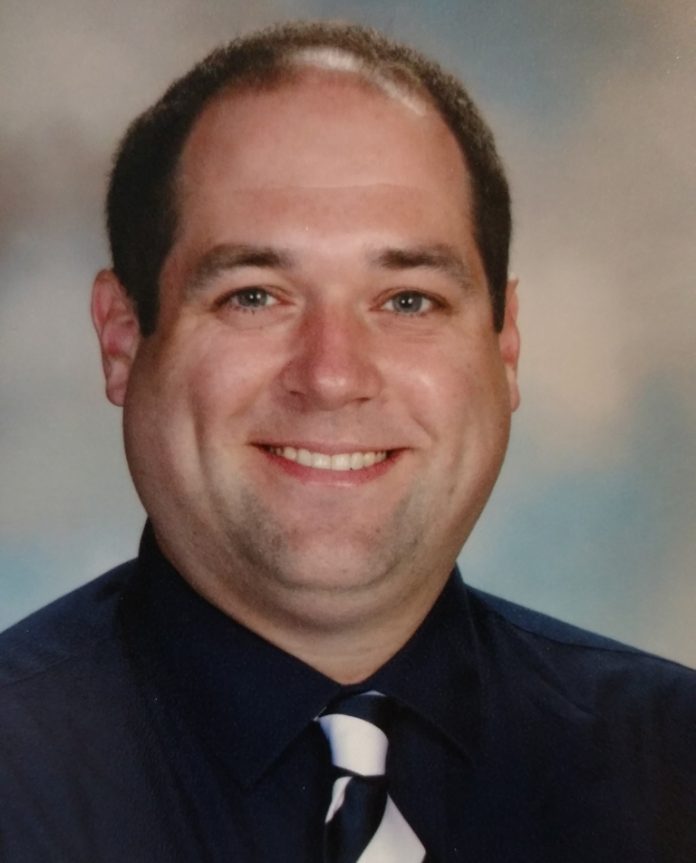 Column by Jonathan Nagy
If I am to be honest, I usually do not have a difficult time thinking about the topics for these articles nor do I struggle to write them.  I feel like God guides my thoughts to help write a message that someone will find helpful and beneficial. But this time, it honestly got away from me.  I came up with idea after idea and thought after thought, only to go back to the drawing board because I did not like where it was going, and that frustrated me like you wouldn't believe.  This is one of the craziest and busiest times of the year and I have many tasks to accomplish and this article is just one of a dozen I should be doing.  I spent hours reading, praying, searching, and writing, only to keep coming up empty. I feel like I've wasted a good bit of time trying to find the right words.  I started to think that maybe I have hit my writer's block and that my time would be better spent doing something else.
That is when the lightbulb came on in my head, and this TIME, I think I have it. I began to ask myself, "What is time?"
Time is the perfect gift, given to us by God.  We don't know how much time He gives each of us or even what we are supposed to do with what we are given.  We even struggle to make meaning of the things that happen in time in our lives and in the lives of others.  I often think about Mary during the Advent and Christmas season.  At a very early time in her life, during her teenage years, she was asked by God to carry and give birth to His son, the Savior of the world.  Without hesitation, Mary agreed to this calling.  She said, "My soul proclaims the greatness of the Lord; my spirit rejoices in God my savior.  For he has looked upon his handmaid's lowliness; behold, from now on will all ages call me blessed.  The Mighty One has done great things for me, and holy is His name." (Luke 1:46-49).  She gave her time, the rest of her life, as a devotion to God, and did so lovingly and willingly.
In the second reading from the first week of Advent, Saint Paul wrote to the Romans, "You know the time; it is the hour now for you to awake from sleep.  For our salvation is nearer now than when we first believed."  What a gift time is, and how short it is and how quickly it passes us by!  God is coming, and we don't want to miss it.
A present I received one year for Christmas was a new alarm clock.  While this was a necessary and welcome gift, I, like you, tend to dislike alarm clocks.  We don't like when they work and wake us up and we definitely get angry when they don't work and we are not awoken when we intend to be.  We spend one third of our lives sleeping, and yet are upset when we do not get more.  We need to wake up and prepare for God!
One question I always ask myself is, "How do I best use my time today?"  There are countless numbers of tasks to be completed and of varying levels of importance.  But then there are times when none of that matters and our time is better spent doing something with deeper meaning than our everyday, mundane tasks.  We spend so much time during the Christmas season shopping, baking, wrapping, preparing, and stressing, that we tend to lose sight of what it all truly means.
I was reflecting at Mass a few weeks back when the priest made mention of the "Holy Sacrifice of the Mass."  I began to think, what is so sacrificial about what we are doing?  I mean, wasn't Jesus the one who made the ultimate sacrifice for us?  Is it really that much of a sacrifice to give up an hour of our time once a week to attend?  After reading into this a little further, I discovered that Biblically speaking, the word sacrifice means 'gift.'  In essence, what we are doing is giving a gift to Jesus, just as much as the gifts were brought to him by the Magi. Maybe even more than that, we are carrying on His will to do it in remembrance of Him.  The only gift He has ever wanted from us is our time and our love and to share those things with others, in a way that brings us closer to Him and each other.
If all Jesus, the one who died to save all of us, wants is our time and our attention, why do we struggle to find 'better' presents for those around us?  Our time on earth is not very long, and is a very precious, special gift.  Just like when we attend Mass and spend time with our Lord, we can choose who we give a little of our time to, which is a wonderful gift.
That is what we will remember in years to come.  We won't remember the material presents, but we will remember the PRESENCE of those we spend the good times and the Christmas season with.  My prayer to everyone this Christmas season is to make the most of your time.  Allow the time spent on everything that life hands us to help ourselves and each other get closer to God.  As the great writer J.R.R. Tolkien once said, "All we have to decide is what to do with the time that is given to us."
This Christmas, may we all use our time wisely to help our neighbors and share in this precious gift that has been given to us.  I wish nothing but the best for everyone and your families during this blessed season.  May your time spent with each other be joyous!
Jonathan Nagy, M.Ed., is the Director of Admissions and Social Studies teacher at Bishop Carroll Catholic High School in Ebensburg. He is also the Music Director at the Basilica of Saint Michael the Archangel in Loretto.