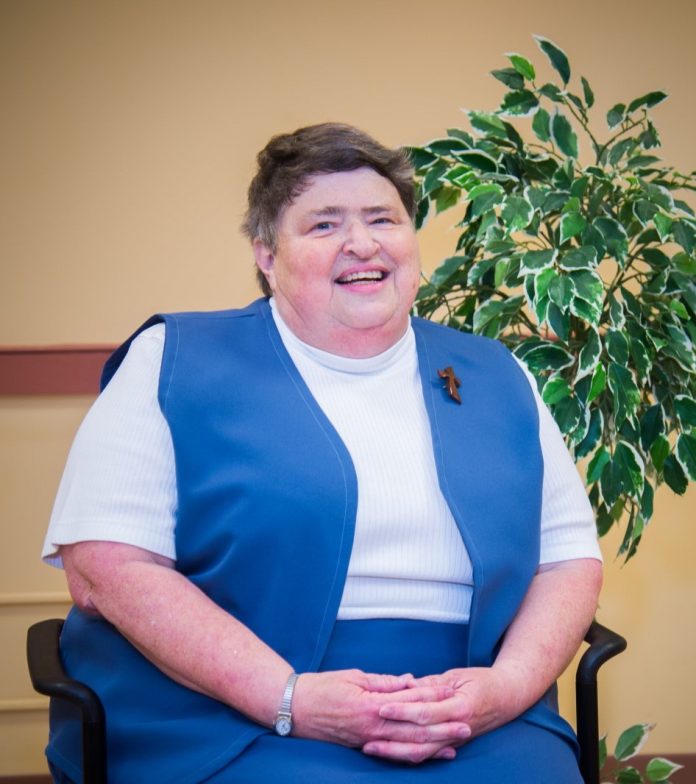 Sister Karen Elizabeth Duddy, CCW, 69, of the Carmelite Community of the Word, Gallitzin, passed away July 31, 2022, at UPMC Hospital, Altoona.
Born March 24, 1953, in Red Bank, New Jersey, daughter of the late Walter John and Mary M. "Bobbie" (Naughton) Duddy. Preceded in death by adopted sister, Susan M. Hughes, and Sisters of her religious community, Sr. Mary Gainino, Sr. Maryann Palko, Sr. Margie Monehan, and Sr. Celeste Ciesielka. Survived by brothers: Thomas (Mary) Duddy, Kaneohe, Hawaii; Joseph (Michelle) Duddy, Chester Springs, Pa.; and Patrick (Paula) Duddy, Ambridge, Pa. as well as her Sisters in religious life at the Carmelite Community of the Word.
Sr. Karen entered religious life on August 14, 1976, and professed her vows on March 27, 1982. She served the Altoona-Johnstown Diocese and her order in Educational and Pastoral Ministry as a high school teacher, grade school teacher, and an adult religious educator. In addition to her teaching career, she assisted her schools as a Forensics Coach, and Drama Club Advisor. Sr. Karen served most recently at St. Matthew Parish, Tyrone. She enjoyed music, theater, cross stitch and travel, especially any destination that had water or dessert land. Sr. Karen was also an avid Pittsburgh Pirates, Steelers, and Altoona Curve fan.
Friends will be received for 2-4 and 6-8 p.m. Thursday at the Carmelite Community of the Word Motherhouse (Community Room) 394 Bem Road, Gallitzin, Pa. 16641, where a vigil wake service will be held at 7:00 p.m. Funeral Mass will be held at 11:00 a.m., Friday at the Basilica of St. Michael the Archangel, Loretto, the Most Rev. Mark L. Bartchak, celebrant. Interment at Holy Name Cemetery, Ebensburg.
In lieu of flowers, donations in Sr. Karen's memory may be made to the Carmelite Community of the Word, 394 Bem Road, Gallitzin, Pa. 16641. Arrangements are in the care of the Askew-Houser Funeral Homes, Inc., Ebensburg. Condolences to the family may be left at www.askew-houser.com