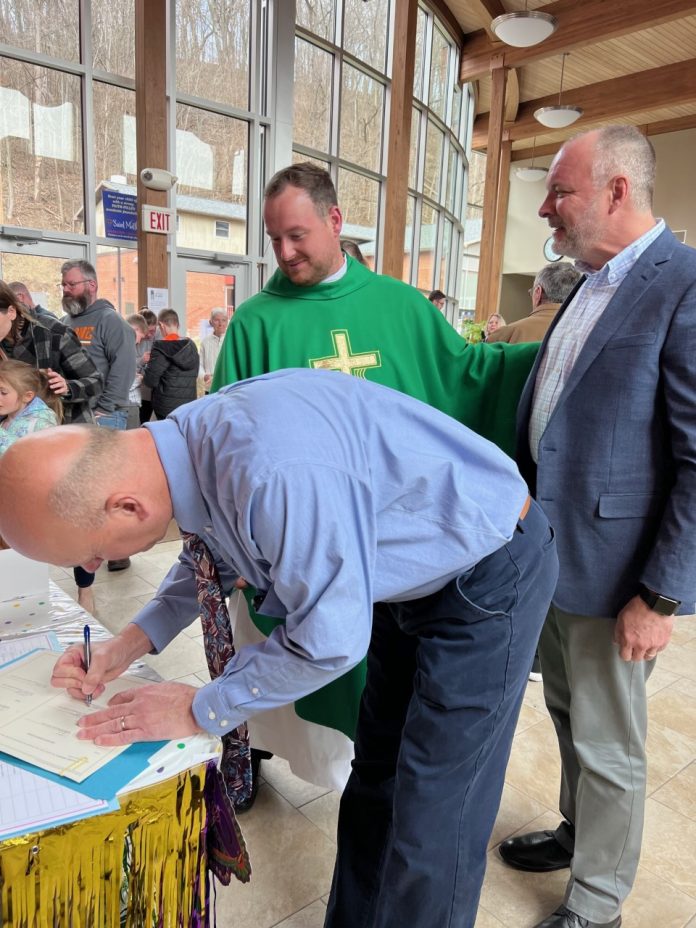 From the Independent Catholic Foundation
Sister Karen Duddy of the Carmelite Community of the Word was a well-loved educator and pastoral minister until her unexpected passing last year. In gratitude for her two decades of ministry to the faith community of Saint Matthew Catholic Church in Tyrone, many families and individuals pooled their contributions together to establish the "Sister Karen Duddy, CCW, Memorial Endowment Fund." The new endowment will honor her legacy every year by providing grants to worthy causes as determined by the pastor or administrator in consultation with the parish council.
The endowment is among 281 funds managed by the Independent Catholic Foundation in Altoona, through an investment portfolio aligned entirely with the ethical, social and moral teachings of the Catholic Church.
Charitable contributions to the Sister Karen Duddy, CCW, Memorial Endowment Fund may be made online at www.icfoundation.us or to "Independent Catholic Foundation" 3618 5th Avenue, Suite 1, Altoona, PA 16602.
Photo: Saint Matthew Parish Council Chair Jason Terosky signs the Sr. Karen Duddy, CCW, Memorial Endowment Agreement as Parish Administrator Father Michael Pleva and Independent Catholic Foundation CEO Chris Ringkamp look on.