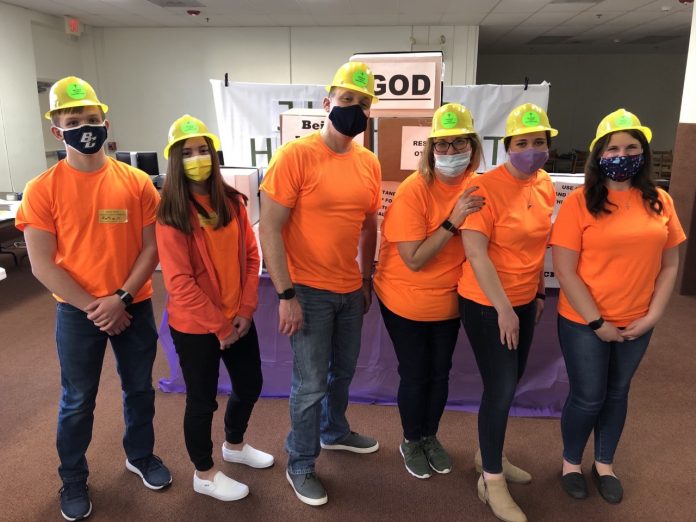 By Tony DeGol
Proclaim!
An ice cold Pepsi can be refreshing, but there is something even better to quench your ultimate thirst.
"Do you want to live life just doing the sugary water things?," posed Will Smith to a virtual group of young people. "Are you just trying to go from one fun time that is temporary to another fun time? Maybe you drink a lot of Pepsi, and that's fine, but you can't live off of sugar water. You need things that are healthy for you."
Smith further inquired: "Do you want to make a difference – a change in the world – or do you just want to drink sugar water for the rest of your life?"
The link between Pepsi and the kingdom of God became clearer as Smith continued his keynote address at the annual Junior High Youth Day for students in grades six, seven, and eight.
Sponsored by the Diocese of Altoona-Johnstown Office of Youth Ministry, the event on March 21st was hosted virtually from the diocesan pastoral center with kids from around the diocese watching individually or as part of parish groups.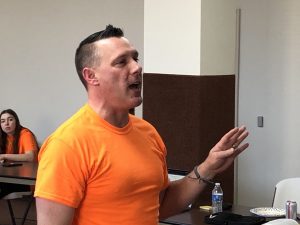 Playing off this year's theme "Building the Kingdom of God," Smith, a youth minister in the Diocese of Greensburg, urged the young viewers to be the change in the world.
To underscore his plea, he read the Parable of the Talents (Matthew 25:14-30).
"We've been given so many gifts," Smith reminded the youth. "What are you doing with those gifts?"
He emphasized that the kingdom is a work in progress, and we are Christ's hands and feet in this world.
"Think of the gift of life that we are given on a daily basis that we are chosen, that we are God's children, that when you wake up in the morning, God has gifted you that day," Smith added. "What are you going to do with that day? Chase after the temporary, earthly things that may be fun for a little bit, but then it doesn't really build up the kingdom of God."
Besides Smith's keynote and some fun and games, virtual Junior High Youth Day included a special message from Bishop Mark.
Young people often ask the Bishop about the kingdom of God, where it is, and how to get there.
"It's not a physical place with a castle and knights who have helmets and swords and ride horses," Bishop Mark explained. "Saint Paul tells us in his letter to the Romans that the kingdom of God is righteousness, and peace, and joy. What does that mean? Saint Paul is talking about heaven. It's like a whole new universe where there is no homework, no chores to do at home, no wars or crimes where people are killing each other, and where there is no bullying, no violence, no sadness, and no sickness like the COVID-19. It will be a place where everything is peaceful and everyone is happy and joyful all the time."
The Bishop offered a list of ten very simple things young people – and even not-so-young people – can do every day to build up the kingdom right here on earth, including complimenting others, smiling, and making time for family and friends.
Participating students were from parishes or schools including the Cathedral of the Blessed Sacrament in Altoona, Good Shepherd in Port Matilda, Holy Name in Ebensburg, Holy Rosary in Altoona, Most Holy Trinity in Huntingdon, Our Lady of the Alleghenies in Lilly, Resurrection in Johnstown, Saint Demetrius in Gallitzin, Saint John the Baptist in New Baltimore, Saint John Gualbert Cathedral in Johnstown, Saint Joseph in Renovo, Saint Mark in Altoona, Saint Matthew in Tyrone, and Saint Michael in Hollidaysburg.
Youth Ministry Coordinator Francine Swope believes the youth came away from the day inspired to take ownership of the theme.
"I do think these kids will follow up because that message was able to touch you as a person and make you understand how important of a job we all have of building up the kingdom of God based on the blessings that God gave us," she offered. "I think the kids really got it, and I'm looking forward to seeing the fruits."
[Photos: (Top) Sporting "Kingdom Under Construction" hardhats, the Junior High Youth Day planning committee included (left to right): Nathan Farabaugh; Haley Gray; keynote presenter Will Smith; Diocese of Altoona-Johnstown Youth Ministry coordinator Francine Swope; Maria Schall; and Anastazia Hall. (Inset) Will Smith talks into a camera during his keynote speech.]