By Tony DeGol
Proclaim!
Editor's Note: This story is another in the Proclaim! TV and Proclaim! E-News series called Faith Forward, which highlights individuals or groups who are putting their Catholic faith into action by sharing their time and talent to help and inspire others.
Success on the basketball court only comes with practice and discipline. For Bishop Guilfoyle Catholic High School hoops star Leah Homan, there is another key ingredient to her success.
"My faith has gotten me to where I am in my basketball career and my academic career," she insisted. "It means everything. It has helped me believe in myself and have confidence. I've relied on that throughout my athletic career, and that's why I believe I'm the player I am today."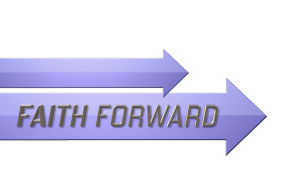 As the academic year winds down, it has surely been a memorable one for Homan and her teammates. Earlier this spring, the Lady Marauders won the state basketball championship – the first state title for the team in more than a decade. 
As sweet as her basketball success is, Leah's real prize is her unshakable relationship with God.
"My Catholic faith is my structure, my discipline, my laughter, my love," assured Homan, a member of Holy Rosary Parish in Altoona. "It's everything in my life. It's something I'm passionate about and I'll hold on to, and it's always there supporting me and helping me grow as an individual to help the greater good."
Teammates including Teresa Haigh say Homan is an inspiration.
"She's just always been really into her faith, and she's always brought that as part of the culture for our team," commented Haigh, a senior.  "We would go to the chapel before games. She leads by example, and she spreads her faith with us, and I think it has really helped us perform and be the team we were this year."
Freshman Sarah Geishauser recalled a time when she and some other teammates were in Homan's car and noticed her missalette, prompting a conversation.
"We started talking about our faith, and how each of us individually talked to God," explained Geishauser. "I think that really helped throughout the year to grow as a team."
Homan doesn't just score on the court. She also shines academically, and she's putting her Catholic faith into action in a unique way.
She's one of a small group of students that make up the Proclaim! club, a youth-led ministry at BG.
"We go spread our faith to people who don't necessarily know who Jesus is or know the true teachings of Catholicism," she explained.
Bob Sutton is a Religion teacher at Bishop Guilfoyle and the Director of Campus Ministry.
Working with students like Homan, he remarked, is satisfying and inspiring.
"It really stirs up the Lord in me to see what He is doing elsewhere," Sutton stated. "It is so exciting to see how unexpectedly the Lord can move in so many different ways in so many different people, and when it comes from these students, it's just all the more exciting. They are so genuinely interested in not only having questions answered about God, but really forming a relationship with him through Jesus Christ."
Not surprisingly, Homan wants to continue her basketball career in college. Also not surprisingly, she hopes to study Theology.
"I love learning about my faith – it's something I'm very passionate about," she said. "And in the future, I'm just trusting in the Lord and knowing wherever He takes me is where I'm supposed to be."
[Photos: (Top) Leah Homan poses by the Lady Marauders' 2021 state championship trophy outside of the Bishop Guilfoyle Catholic High School gym. (Inset photos) Homan courtside during this past basketeball season.]