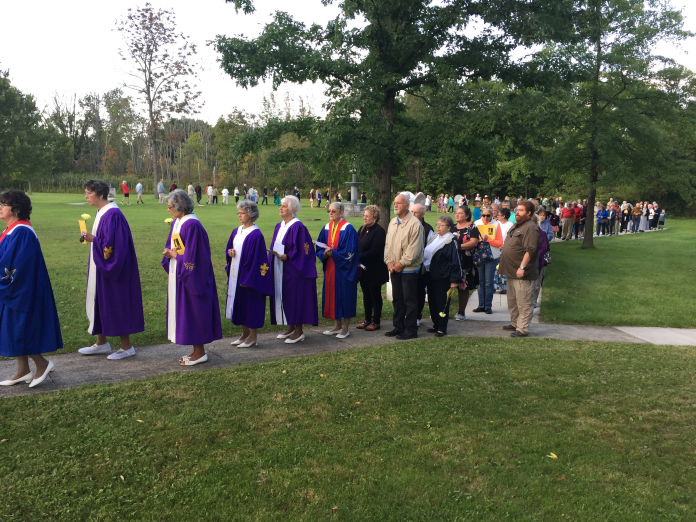 The 38th annual Birth of Mary Celebration will be held on September 8 at Saint Catherine of Siena Parish in Duncansville. The theme will be "Life of Mary, Our Mother."
The Pastor, Monsignor Robert Saly, will celebrate Masses at 8:00 a.m. and 11:00 a.m. in the church. Recitation of the Rosary will begin at 9:00 a.m. and continue through 10:30 a.m. in the church. The Rosary will again be prayed in the church and shrine from Noon until 4:30 p.m.
Bishop Mark L. Bartchak will celebrate Mass at 5:00 p.m. at the shrine, followed by the Rosary Procession around the grounds. Please bring a lawn chair.
Displays will be available in the church hall, and a spaghetti dinner will be served from Noon until 4:00 p.m. There will be coffee and cake after the evening Mass.
Address petitions to: Birth of Mary Celebration, P.O. Box 88, Duncansville, PA  16635.