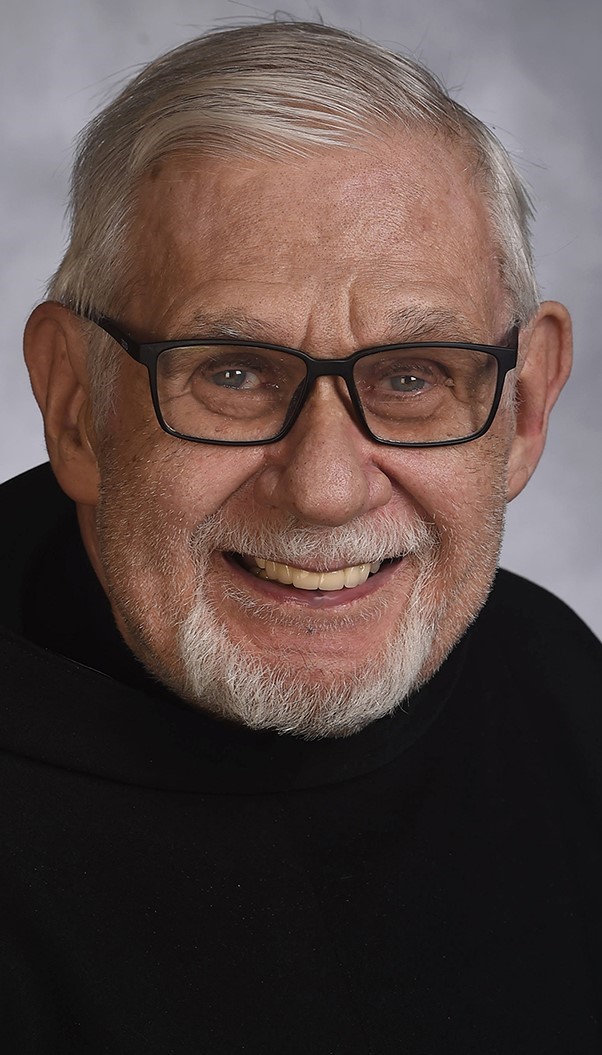 Father Samuel L. Vaccarella, 78, a member of the Franciscan Friars of the Third Order Regular, Province of the Most Sacred Heart of Jesus, died Tuesday, February 7, 2023, at Maybrook Hills Rehabilitation and Healthcare Center in Altoona, PA.
Born October 30, 1944, in Camden, New Jersey, Fr. Samuel is preceded in death by
his parents Samuel and Ethel (Law). He is survived by his three sisters Jo Ann
(Richard) Gallagher, Nancy (James) Karaskiewicz, and Linda (Edward) Fort;
nephews Brian and Samuel Gallagher, and Edward Fort, and niece Sheri (Thomas)
Tideman; as well as cousins, grand nieces and nephews, and his Franciscan
Community.
Friends will be received from 4:00 p.m. until the 7:00 p.m. Vigil Prayer Service on
Friday, February 10, 2023, at Saint Francis Friary at Mount Assisi in Loretto, PA.
A Mass of Christian Burial will be concelebrated on Saturday, February 11, 2023, at
11:00 a.m. at St. Francis Friary with the Very Rev. Joseph Lehman, T.O.R.,
Minister Provincial as principal celebrant.
In lieu of flowers, memorial offerings for the Friar's Retirement Fund can be made
payable to: Franciscan Friars TOR, P.O. Box 500, Loretto, PA 15940. A complete obituary can be found at franciscanstor.org. Condolences can be posted online at gibbonsfunerals.com. Arrangements are by Gibbons Funeral Home, 301 Church Street, Gallitzin, PA 16641.