By Tony DeGol
Proclaim!
Editor's Note: This story is another in the Proclaim! TV and Proclaim! E-News series called Faith Forward, which highlights individuals or groups who are putting their Catholic faith into action by sharing their time and talent to help others.
Students at Saint John the Evangelist School in Bellefonte scream for ice cream thanks to the generosity of a man who once walked the same halls as they do. 
The boys and girls receive a coupon for the soda fountain at Plumb's Drug Store in the borough on their birthdays. 
"It makes their day just a little more special," said Plumb's owner and pharmacist John Luckovich. "It's very nice, and they do really appreciate it."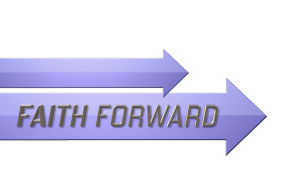 As an alum of Saint John the Evangelist, Luckovich supports the school in many ways, but the birthday goodies are perhaps the most legendary. 
"One of my fondest memories of my time at Saint John as a student was when we got to enjoy treats from the Plumb's Drug Store soda fountain on Mr. Luckovich's son's birthdays," said Principal Kristina Tice, who was a classmate of Luckovich's son, Mike. "Today, all of our students get a coupon for a treat from Plumb's on their birthdays. I love that they get to experience this, and it is now a 'sweet' tradition for all to look back on fondly." 
Luckovich is also a lifelong member of Saint John the Evangelist Parish, where he was once an altar server. He continues his dedication to the faith community through his ministry as an usher each week. 
For his genuine commitment to the Catholic Church and Catholic education, Luckovich is the recipient of the 2021 Distinguished Graduate Award for Saint John the Evangelist School. 
Each year, the National Catholic Education Association honors the achievements of Catholic elementary school graduates throughout the United States. The NCEA's Distinguished Graduate Award is given in recognition of an alum who has made a significant contribution to society and the Catholic Church. 
"Mr. Luckovich has always been a positive role model to our students and to our community," assured Tice. 
Luckovich's humility is striking, but he is hardly shy when it comes to singing the praises of Catholic education and recalling the foundation Saint John the Evangelist School gave him.   
He happily remembers teachers instilling in him a love of God and family. He also learned to respect his elders.
"I think the biggest thing is how we conduct ourselves in life," pointed out Luckovich. "God is always looking over you, and we need to be aware of that. Your actions do mean something."
He is very pleased with the education and values his two sons gained during their years at Saint John the Evangelist School, and his heart is warmed when he sees today's students so engaged in their faith.
Lukovich surely hopes those youngsters will hang on to their love and trust of Jesus.
"The way the world is today, you have to have faith in God and you have to live your faith in order to get through these trying times," he insisted. "I don't know how anyone can get through the way things are today without knowing God is there behind you and helping you along the way. That's just the way it is!"