By Tony DeGol
Proclaim!
Editor's Note: This story is another in the Proclaim! TV and Proclaim! E-News series called Faith Forward, which highlights individuals or groups who are putting their Catholic faith into action by sharing their time and talent to help others.
When it comes to living their faith, one might say a group of Altoona women have it in the bag.
"We're like a family together," observed Bonnie Pfeffer, the leader of an ARISE Together in Christ group comprised mostly of parishioners of Saint Mark in Altoona. "We all bring the spiritual love of Jesus."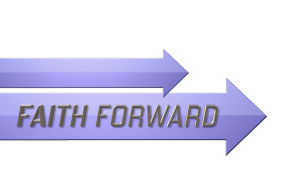 She and the gang actually packaged some of that love to share with others.  
Recently, they made what they call "blessing bags" that will be distributed to those in the city of Altoona who have no place to call home.
Each bag includes items such as a bottle of water and a bottle of juice; a granola bar; tooth paste and a tooth brush; a hat; tissues; a first aid kit; and spiritual items.
"And on the bag it says, 'A big hug from Saint Mark's,'" Pfeffer added.
The group gave the bags to Sergeant Matthew Plummer of the Altoona Police Department to distribute.
It is a small gesture done with great love that will hopefully provide a little comfort to those who need it the most.
ARISE Together in Christ, presented by RENEW International, launched in Altoona-Johnstown in the fall of 2018 as a major renewal initiative in all areas of the diocese.  Through small group faith sharing sessions over five seasons, participants were invited to develop a closer relationship with Christ, deepen their faith, grow in community, and reach out to others in service.
Here in this final season of ARISE, the spirit is stronger than ever, and the Saint Mark group is just one of the many ARISE success stories in the diocese.
"I've been inspired by the members of our ARISE group in that they not only want to talk the talk, they want to walk the walk and put our faith into action and really do concrete things to reach out to our community and help our community members," stated Kay Eltringham, a member of Saint Mark Parish. Eltringham came up with the idea for the blessing bags.
As ARISE winds down in Altoona-Johnstown, it is an opportunity to reflect on the renewal journey and celebrate the reawakening in our faith communities.
Along the way, bonds of fellowship and friendship have formed that are certain to last a lifetime.
"I just love them all – they're wonderful," exclaimed Saint Mark parishioner Sheryl Ardrey of those in the group. "I really enjoy being part of ARISE. It's just good!"
Karan Pasquariello, a member of Our Lady of Mount Carmel Parish in Altoona, found sorority with the Saint Mark gang.
"I love this group – I love every single woman here," she stressed. "They're kind. They've become part of my family. I don't think I'll ever forget any of them."
A casual observer can easily see that the women have become "intentional disciples" as they listen to the Word of God and spread His love and mercy through their blessing bags and other acts of service in the community.
"This group has made me quite aware to look beyond myself," said Barbara Grimme, a member of Saint Therese of the Child Jesus Parish in Altoona. "To me, it means a lot knowing I brought hope, happiness, or comfort to someone I don't even know. I just think it's amazing what we've done."
For Eltringham, the experience has reminded her that she is not alone on her faith journey.
"You have members of your Church family and your ARISE group to support you and help you learn more," she insisted.
"Each part of life that I've gone through has helped me grow in my faith, and these ladies have also helped me grow in my faith," assured group member Kathy LaPorte, a Saint Mark parishioner.
"Each one of us has contributed to this group to learn to love and spread the Good News of Christ," Pfeffer remarked.
[Photo: Members of the ARISE group hold Blessing Bags, which the group gave to the Altoona Police to distribute to those in need.]