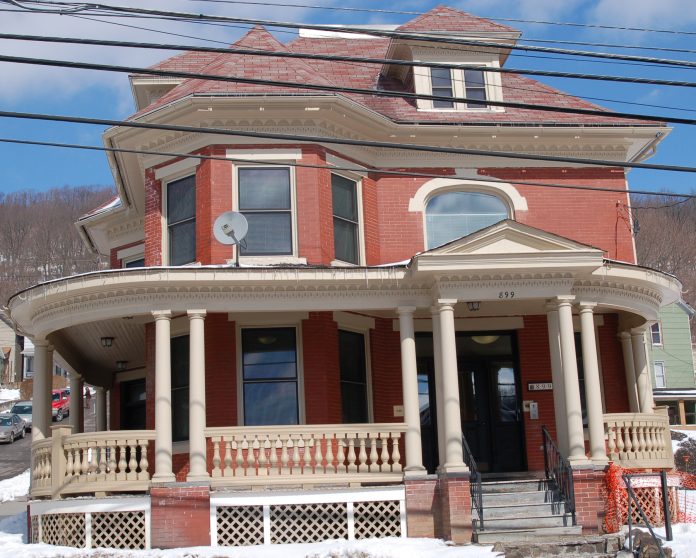 By Tony DeGol
Proclaim!
After nearly eight decades of compassionate service, it will take more than a pandemic to keep Catholic Charities of the Diocese of Altoona-Johnstown from helping others.
During these challenging times, the agency stands ready to assist individuals and families of any faith tradition despite the three office locations being temporarily closed due to COVID-19 precautions. The Martha and Mary House Emergency Shelter in Johnstown, which is operated by Catholic Charities, is also temporarily closed.
Anyone who needs assistance is invited to reach out to Catholic Charities Executive Director Jean Johnstone or Martha and Mary House Director Jesse Trentini by phone or email.
"I am personally fielding these calls and requests to make sure neighbors can get the help they need during this difficult time," Johnstown stated. "Likewise, Jesse helps Cambria County residents facing homelessness to find shelter in local hotels. Fortunately, Pennsylvania has extended the moratorium on eviction and utilities shut-off, but there are still basic needs going unfulfilled."
The services of Catholic Charities are more essential than ever as many in our community face financial and emotional distress amid this crisis.
"With record unemployment and economic uncertainty, it's a difficult time for so many," Jean continued. "We are so grateful to the donors who are able to continue to support us and make sure we can keep helping the most vulnerable people in our communities."
Anyone interested in supporting the mission of Catholic Charities may donate online or by mail.
As a result of the coronavirus pandemic, Catholic Charities is postponing its annual Recognition Dinner, which was scheduled for June 4. The agency plans to host the event in the fall, at which time recipients of the Monsignor William M. Griffin Humanitarian Award and Matthew 25 Youth Humanitarian Award will be honored.
According to Johnstone, one Matthew 25 awardee is graduating, so Catholic Charities is recognizing him early.
Nick McGowan is a senior at Bishop McCort Catholic High School in Johnstown and recognized for his spirit of volunteerism. At his parish, he is an altar server, Extraordinary Minister of Holy Communion, and festival volunteer. In the community, McGowan is active in many social and athletic activities including the M-Power Club, Men's Health MOvember representative, Martin Baker Challenge Program community service award, Mass Tech Coordinator, Mini THON chairperson, Breakfast with Santa President, Key Club, and Mock Trial Member.