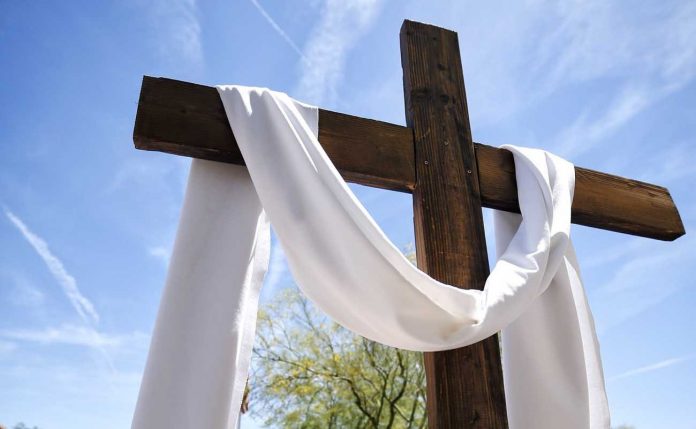 As Catholics we often assess the impact of the season of Lent by the level of success we had in giving up something during those 40 days. I heard about a young person who intended to give up social media, but that lasted less than a couple of days when she heard about "must know" info being shared by friends. This year, I had three experiences that made all the difference for me during Lent and my appreciation for Easter. They are concrete examples of what Pope Francis has in mind in the following:
"Christ's resurrection is not an event of the past; it contains a vital power which has permeated the world. Where all seems to be dead, signs of the resurrection suddenly spring up. It is an irresistible force. Often it seems that God does not exist: all around us we see persistent evil, indifference, and cruelty. But it is also true that in the midst of darkness something new always springs to life and sooner or later produces fruit. On razed land life breaks through, stubbornly yet invincibly. However dark things are, goodness always re-emerges and spreads…and human persons have arisen time after time from situations that seemed doomed." (Pope Francis, The Joy of the Gospel, n. 276).
One of my recent encounters was with someone who is a survivor of sexual abuse. There is much darkness in that person's story, but there is a powerful sign of the resurrection when that person expressed how new life breaks through by receiving the Body and Blood of Christ in the Holy Eucharist. Another Lenten experience was an encounter with a young man in prison who told me how much he wants to be baptized; to receive the risen Lord Jesus into his heart. The third was an encounter with 50 teenagers for a holy hour which included Eucharistic adoration, sacramental confession and prayer. When was the last time you were with 50 teens who literally surrounded the altar on their knees before the Blessed Sacrament and prayed silently with and for each other? All of these encounters are amazing signs of the power of the resurrection.
Pope Francis tells us, "Faith means believing in God, believing that he truly loves us, that he is alive, that he is mysteriously capable of intervening, that he does not abandon us and that he brings good out of evil by his power and infinite creativity" (The Joy of the Gospel n. 278). God our Father brought his Son Jesus out of the tomb to show us that he truly loves us; that he is alive; that he can and will intervene in the best and the worst situations of our lives. I learned that in the most real and personal way from the three encounters. Christ's resurrection is not an event of the past. It is the most vital power that we celebrate especially at Easter. Share it with others!
With prayerful best wishes for a blessed Easter!
Bishop +Mark