Three Diocese of Altoona-Johnstown clergy members are marking jubilee anniversaries this spring.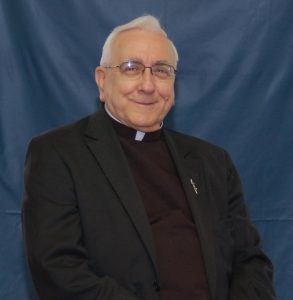 Monsignor John Sasway is celebrating 60 years since his ordination to the priesthood.
He is a native of Saint Edward Parish in Barnesboro, the son of the late John and Anna (Tinnick) Sasway. Following graduation from Barnesboro High School, he attended Saint Vincent College and Saint Vincent Seminary in Latrobe.
Monsignor Sasway was ordained on May 19, 1962, and served as parochial vicar at Saint Therese of the Child Jesus Parish in Altoona; Saint Aloysius Parish in Cresson; and Saint Matthew Parish in Tyrone. He was also a Religion instructor at Bishop Guilfoyle Catholic High School in Altoona and Bishop Carroll Catholic High School in Ebensburg.
His first pastorate was at Saint Matthew in Tyrone, followed by service as pastor at Assumption Parish in Portage. He was also the pastor of Our Lady of the Alleghenies Parish in Lilly from 1995 until his retirement and appointment to Senior Priest status in 2018.
He was named a chaplain to His Holiness Pope John Paul II with the title "Monsignor" in 1994.
Monsignor Sasway served for 20 years as the dean of the Allegheny Deanery.
Father Ronald Osinski is marking his golden jubilee of priestly ordination.
A native of Buffalo and son of the late Victor and Florence (Wszalkowska) Osinski, Father attended Saint Mary's College and Saints Cyril and Methodius Seminary, both in Orchard Lake, Michigan.
He was ordained on May 13, 1972, and served as parochial vicar at Saint Andrew Parish in Johnstown; Saint Patrick Parish in Johnstown; Saint John Cantius Parish in Windber; and Saint John Gualbert Cathedral in Johnstown prior to enlisting for a three year period as a chaplain, with the rank of Captain, in the United States Air Force.
After serving in the Philippines until 1983, Father Osinski was named parochial vicar at Saint John the Evangelist Parish in Bellefonte; and Saint Mark Parish in Altoona.
He served as pastor of Saint Joseph Parish in Renovo; Saint Stanislaus Kostka Parish in Barnesboro; and Our Lady of the Sacred Heart Parish in Portage. He is currently the pastor of Saint Mark Parish in Altoona and administrator of Holy Rosary Parish in Altoona.
Father Osinski is a former dean of the Barnesboro, Allegheny, and Altoona deaneries.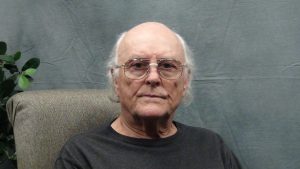 Celebrating the silver jubilee of his ordination is Deacon Lazlo Ivanits.
He was ordained a permanent deacon on May 24, 1997, and appointed to diaconal service in Catholic Campus Ministry at Penn State University, University Park Campus.