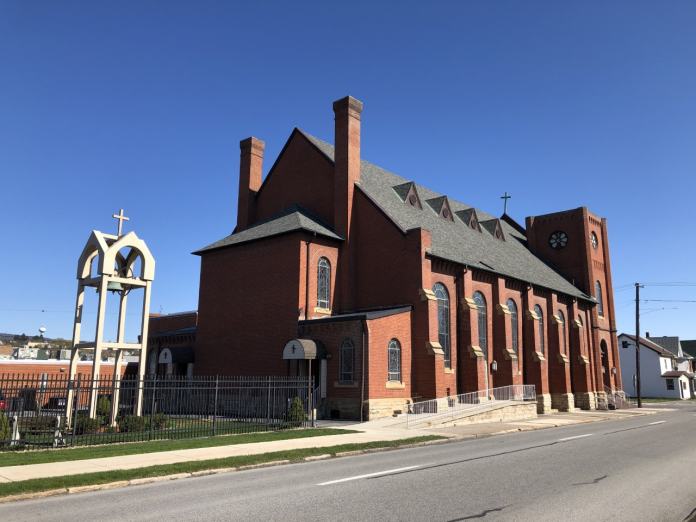 By Tony DeGol
Proclaim!
There are many shining examples of the Catholic Church in action during these crazy times. A long-standing ministry at Saint Mark Parish in Altoona is just one of them.
People Helping People is working overtime to assist individuals and families struggling amid the financial turmoil triggered by the coronavirus pandemic.
The outreach began 18 years ago with Barbara Kyle and Bonnie Pfeffer leading the effort. Over the years, others have helped out significantly, including Sharon Yanchik and Ron Stellabotte.
Typically, the ministry helps about ten families a month by providing food, clothing, winter coats for children, cribs, or even transportation costs for out-of-town chemotherapy trips.
"I won't refuse any family with children – never," insisted Pfeffer.
The ministry serves people of any faith, she added.
These days, the need in the community is especially great.
"A lot of people haven't gotten unemployment checks," Pfeffer noted.
Making matters worse, the group's pantry is practically depleted because Saint Mark parishioners typically donate food to keep the shelves stocked.
"Every Saturday night and Sunday morning, we always had groceries left in our vestibule," Pfeffer said. "Since the churches are closed, our pantry has gone down to practically nothing."
During this time, parishioners and others are invited to drop off food, clothing, or other donations at the Saint Mark rectory.
Pfeffer is especially grateful to Duane Ehredt, Director of Client Care at Home Instead, and other employees of the agency, for their recent cash donation. Pfeffer will use donation to purchase gift cards for clients.
She hopes others will be generous so the People Helping People ministry at Saint Mark can continue to serve neighbors in need.
"I think this is a time of reaching out and helping others," she stated.