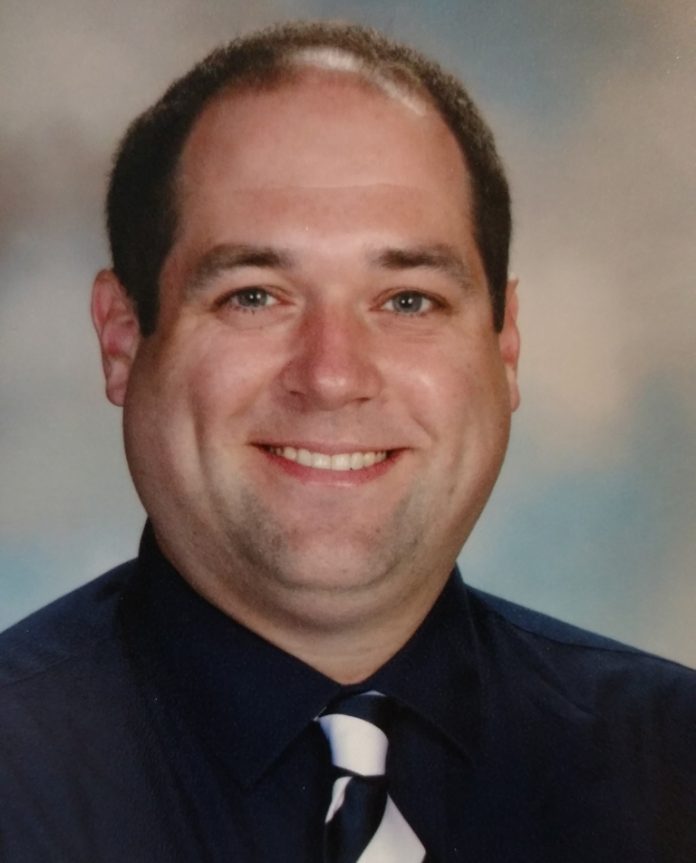 Column by Jonathan Nagy
"The joy of the Lord is your strength." – Nehemiah 8:10
There once was a boy who came from a very wealthy family.  His father took him on a mission trip to show him how poor people live.  They spent several days in the poor village.  On their return, the father asked his son, "Did you like the trip?"  The boy replied, "Oh, it was great, Dad!"  The father said, "Did you notice how poor people live?"  "Yeah, I did," replied the boy.  "We have only one dog, they have four of them.  We have a pool in our yard.  They have a river with no end.  We have expensive lights, but they have stars above their heads at night.  We have a patio, but they have the whole horizon.  We have a small piece of land, and they have endless fields.  We buy food, but they grow it.  We have a fence for protection but they don't need one because their friends protect them.  Thank you, Dad, for letting me see how poor we are!"
This heartwarming story illustrates that true wealth, and happiness, are not measured by material things.  Everyone desires happiness, and God wants us to be happy, but what exactly is 'happiness'?
Recently, I had my Pop Culture class write out their bucket lists of things they would like to accomplish during the rest of their lives.  Many students listed trips to take, different foods to try, possessions to obtain and so on and so forth. Unexpectedly, I found one item that was consistent with most students.  Almost everyone wrote down, 'to be truly happy.'  I was surprised to discover this, because it seemed like this was a goal for a lifetime and not something that is attained daily.  So, I began to ask myself, 'What brings us happiness in life?'
I have a friend, a BC alum, who is in the seminary.  He was home over the summer and we had a chance to catch up.  He was telling me about his daily life and that he will probably be studying for seven more years before he is ordained, which will make him about 30 years old at completion.  I said, "Wow! That is such a long time!'  He said, "Honestly, I enjoy every moment of what I do and the life I have so it is a joy to be able to do it, no matter how long it takes."  That statement struck me and stays with me.  He is the most joyous, optimistic, appreciative, and grateful person that I know.  Those qualities are not exclusive, for when we appreciate what we have and everything that God has done for us, we are happy with life, and then instead of focusing on the negative, we focus on the positive, and are better equipped to do God's work.
I am also privileged to know the Carmelite Sisters in Loretto.  These nuns have devoted their entire lives to work and prayer, and only ever leave the walls of the monastery for doctor's appointments.  For most people, that type of life would be difficult, but they are some of the happiest women in the world.  They enjoy their work, prayer, and fellowship with each other.  And just like my friend in the seminary, they enjoy every aspect of life.
Many people are under the impression that life is supposed to be difficult and unenjoyable, but that is not the way God intended it to be!  He wants us to be happy, because when we are happy, we make the most out of life and want to share that joy with others.  When we share our happiness, it often creates a ripple effect and the result is an endless passing on of joy and gratitude.
Psychologists say that it takes 21 days to develop a habit.  If anyone struggles with finding happiness, I would suggest trying to focus on the positives in our lives and the things that bring us joy. Start with making a list of what you are grateful for and focus on that for 21 days.  After that, it will be like second nature to see the good that we experience.  When I am feeling overwhelmed with the pressures of life, I focus on the things that make me happiest, and then I tend to relax a little bit.  In a way, this is a prayer of thanksgiving to God for everything He has provided us with in this life.
Another adjustment that has helped me personally is that changed a phrase in my own vocabulary is, "I have to."  I try to switch it around to, "I get to."  For example, "I get to go to work."  "I get to walk my dog."  "I get to visit with family."  Just a simple word change can make such a difference in how we view life.  I encourage you to try it yourself.  Not everyone is afforded the same opportunities that we are and we need to be grateful for what we have!
In the movie I previously referenced, 'The Bucket List,' two questions are posed that I find poignant. "Have you found joy in your life?" "Has your life brought joy to others?"  If we are honest with ourselves, the answer could be yes or no to both, but seeking joy and happiness and providing that to others is in itself joy.  The work we do to share that happiness with others is very pleasing to God.  The best part of happiness is that we are able to recreate it every single day in many ways.  Just like the boy in the story, sometimes we need to adjust our perspectives in order to discover that what we already have in our lives is wonderful and helps us create happiness.
May all of you find joy in every aspect of your life.  Enjoy the 'getting to' instead of the 'have to.'  You will be amazed at how you can turn anything around by becoming appreciative for the chance you have been given.  As Saint Therese said, "We have only this one life to live by faith!"
Jonathan Nagy, M.Ed., is the Director of Admissions and Social Studies teacher at Bishop Carroll Catholic High School in Ebensburg. He is also the Director of Music at the Basilica of Saint Michael the Archangel in Loretto.