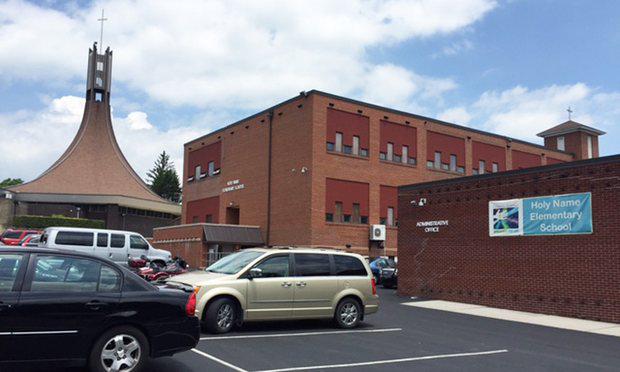 As the days of September slip by, the students at Holy Name School have settled into their new routines and classes. This column was written by Parker Alexander and Zander Sekerak.
With technology upgrades at our school, the Junior High teachers now have a more diverse method of teaching their classes.  Each Junior High classroom has sets of Samsung Galaxy tablets to enhance the students' learning experiences. These tools give students more diverse options for gathering information, collaborating with others and expressing the concepts and ideas that they have learned.
Friday September 13, 2019, each department at Holy Name School will participate in a special Peace Keeper program.  This yearly program is aimed to make every student aware of how their kindness can impact others. The learn how to treat others with consideration and compassion, and to stand up for those who are being treated unkindly.
Students in third through fifth grade are gaining life skills while participating in the Too Good for Drugs program presented by The Learning Lamp. This program focuses on teaching the students decision making and allows students to make informed choices and resist peer pressure when offered drugs and alcohol. In conjunction with these lessons, the students in fifth grade are studying Human Body. Not only are they learning how their body systems work, but they can recognize the need to make smart choices and keep themselves healthy
Our first Faith Family Mass will take place Friday, September 13, at 9:00 A.M. Students will sit with their Faith Family teacher leaders and prayer partners rather than with their homerooms. You are welcome to join us every Friday as we celebrate our faith as a school community.
Our final quote is from Mahalia Jackson: "Faith and prayer are the vitamins of the soul; man cannot live in health without them."
If you would like to learn more about Holy Name School in pictures and videos, please find us on Facebook at The Official Holy Name School or at our new website, HOLYNAMESCHOOL.NET.