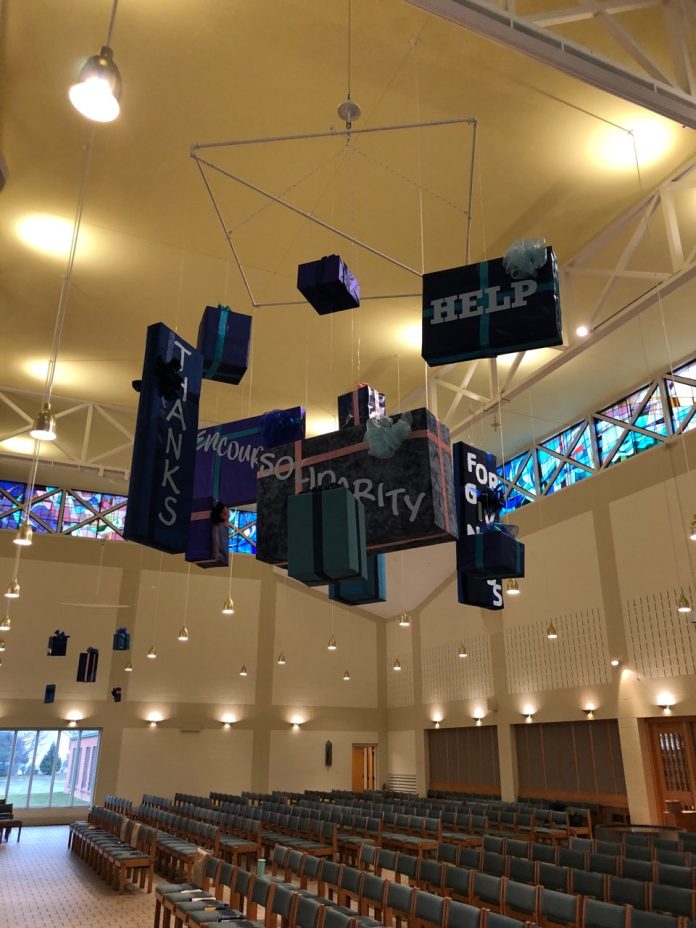 A Centre County parish is observing the Advent season in a unique way.
At Good Shepherd Parish in Port Matilda, the theme this Advent is:  "You can't sell me Christmas." 
Box mobiles were made by the parish's Art and Environment crew and represent the real gifts and treasures of the season.
Parishioners are also asked to write a gratitude card at the start of each Mass. The cards are then presented with the offertory gifts.
The parish says this is all part of an effort to focus us on the true meaning of the Advent season.