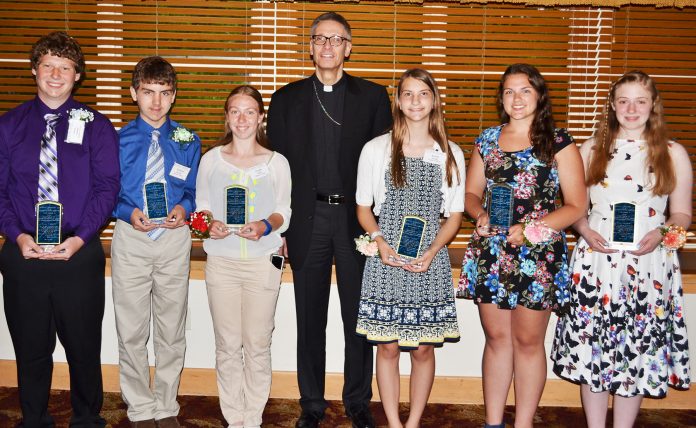 Do you know someone who has a significant, long-term commitment (professional or volunteer) to serving the poor, marginalized and most vulnerable within the Diocese of Altoona-Johnstown?
Do you know a young person in elementary or secondary school whose service to others reflects the spirit of Jesus' words in Matthew 25 — to serve, inform and advocate on behalf of the poor, and the principles of Catholic Social Teaching?
Catholic Charities of the Diocese of Altoona-Johnstown is seeking nominations for the 2020 Monsignor William M. Griffin Humanitarian Award and Matthew 25 Youth Humanitarian Award.
The winners will be honored at the annual Catholic Charities Recognition Dinner on June 3, 2020. The deadline for nominations is March 31.
For more information, award criteria, and a nomination form, please click on the following:
MONSIGNOR WILLIAM M. GRIFFIN HUMANITARIAN AWARD
MATTHEW 25 YOUTH HUMANITARIAN AWARD