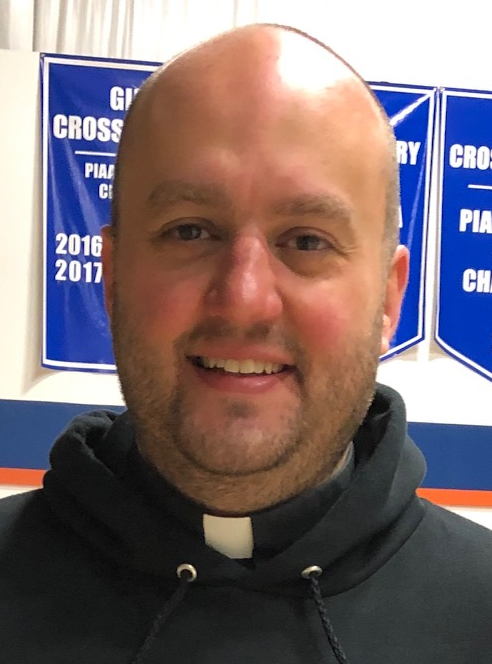 Column by Father Jonathan Dickson
On January 1st, the Church celebrates the Solemnity of Mary, Mother of God. Let me repeat that, "Mother of God." This phrase alone could serve a lifetime of meditation. Now, before I go on, I hope that you are well aware that I care equally for all members of our community. And so, I will be writing this article in equal consideration of the valued members of our community who are not Catholic. I write this disclaimer so that regardless of your faith tradition you will consider reading on. Whether you have a devotion to Mary or not, I believe that the image of Mary is something that we should all at least consider. The Protestant scripture scholar Shane Wood writes,
"As a Protestant, I refuse to ignore her (Mary) any longer. For without the presence of Mary in our theology how can we even approach the word of God, more or less house it in our interpretive womb? I mean, how many of us, like Mary, can claim a holiness sufficient to host the word of God in us, and as a teenager no less?"
I would add to this: no Mary, no Incarnation, no Incarnation, no Jesus Christ. Catholics are often accused of deifying Mary. To this I respond that we do not pray to Mary, we pray to God, to Jesus Christ. But we do pray with Mary.
We must contemplate Mary to one degree or another because she is essential to the incarnation, to the "Word become flesh." In the virgin's womb we gaze on the mystery of how God enters into the human condition. Ruth Burrows, the Carmelite Nun and spiritual writer says, "Man is an emptiness that only God can fill." Or to put it another way, "man is a capacity for God." In Mary we recognize this infinite capacity and if nothing else we long to emulate her as we continue to reclaim our own capacity for God.
The poor marginalized virgin became the Mother of God! This says so much about the possibility of a personal relationship with God, with Jesus Christ. God took the initiative to be so close to us that he actually submitted to being born to a woman… "and the soul felt its worth…" As we leave 2020 behind and embark on 2021 recognizing that all of us hope this coming year might be better, may we begin by embracing our own capacity for God. May we brought to our knees once again as we end out this Christmas season trembling at the thought of an almighty God who is at once the ruler of the universe and at the same time dwelling in each of us. The world can take away everything except our innate capacity for God and the fact that the Incarnate Word Jesus Christ dwells within us. Is there really anything else we need?
Happy New Year! Mary is the Mother of God, and God is in the manger! His desire to enter into the human condition knows no bounds. May we start off our new year embracing this reality in all its fullness and carry into the world the joy that this brings us.
Merry Christmas! And, have a Happy New Year!
Father Jonathan Dickson is the Parochial Vicar at Our Lady of Victory Parish in State College, Chaplain at Saint Joseph's Catholic Academy in Boalsburg, and Diocesan Director of Ongoing Formation for the Clergy.