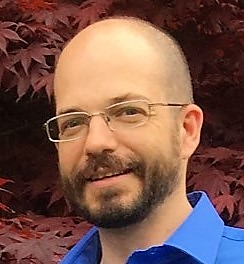 Column by Andre McCarville
Director of Family Life and Missions
Diocese of Altoona-Johnstown
"What's the meaning of life?" It is a common enough question people ask themselves. But as we are seeing Church attendance decline, and division and anger spread both in and around the Church, we are hearing more people ask similar questions about our faith. Why does our Church exist? Is the Church really necessary? Why do we go to Mass or pray? Is there something more we're supposed to be doing? And how do we know what that is? What is the essential purpose, or mission, of the Church?
A metaphor may help here.  A group called The Evangelical Catholic posed the question this way: What is a chair? What are the essential features that make it a chair? A La-Z-Boy recliner is a chair, as is a rocking chair, as well as an office desk chair. They are all different, what holds them together? That essential feature is the seat. It is always meant to be sat upon.
So what then is the essential mission of the Church? What makes the Church what it truly is, or is meant to be? There are certain features that can be changed depending on your culture, as well as other factors. But for the Church to be Church, there is one thing that it needs:
"We wish to confirm once more that the task of evangelizing all people constitutes the essential mission of the Church." – Pope Paul VI, Evangelii Nuntiandi
Why would Pope Paul VI say this? Aren't we just supposed to be 'good people'? First off, you don't need to be a Christian to be a 'good person'. Anyone can be this, at least at times. Although at times all of us won't be 'good people' either. Regardless, that wasn't what Christ called us to. After the resurrection, Christ gave us one mission. He said:
"All power in heaven and on earth has been given to me. Go, therefore, and make disciples of all nations, baptizing them in the name of the Father, and of the Son, and of the Holy Spirit, teaching them to observe all that I have commanded you. And behold, I am with you always, until the end of the age." – Matthew 28:18b-20
For the Church to be what Christ created it to be, it must evangelize. There is no way around this. But the moment you say the word, 'evangelize', many Catholics will cringe. They may respond by saying, "I don't want to go door to door," or "I don't like it when other people push their beliefs on me, so why would I want to do this to anyone else?" Let's try to disassociate these ideas from the core of what it means to evangelize.
Certainly, it is possible to evangelize by going door to door. But that is not the primary method of evangelization, nor the one to which most of us are called. Additionally, evangelization is never pushy; that would be proselytizing. Evangelization is primarily sharing something good from your own faith life with someone else, especially when that person is looking for it. As Scott Hahn once said, "If you tell a friend about a restaurant you really like, they don't get offended that you are imposing your culinary preferences on them." In a like fashion, evangelizing is not trying to shove belief down the throats of those who don't want it just so we can get them to join our church.
Evangelization is about an encounter with the living God. One that changes your life and helps you to grasp your meaning and purpose. It allows you to see the world as God sees it, and through His Grace, to love it. And in love, when you see someone hurting, or in need, or afraid, or searching for
meaning, you recognize that you have something to share with them that can help them. Because what we desire for others is not that they just "become Catholic." We want others to experience the powerful Love of God that surpasses all understanding and causes change in our lives. We want them to have meaning and purpose, and to know that they are loved unconditionally and eternally. Not only that, we don't want them to live in fear about everything: politics, violence, sickness, poverty, death…we want them to live in the newness of life that comes only from the encounter, and continued encounters, with the living God.
So how do we share this? We start with prayer and the Scriptures, in particular the Gospels. If we are not connected to Christ than we have nothing to share with anyone else in regards to evangelization. But, if we let God fill us with His love, then we can share that love with others. We start by listening: hearing who they are and what their story is; trying to understand them, instead of trying to get them to understand us. We respond by seeing what their needs truly are, and if we can fill them, we try to. But during all of this, we are open to the gentle promptings, or nudges as I like to call them, of the Holy Spirit, urging us to share our faith. In particular, we are called to share what God has done in our own lives, and what God can do for others.
What then does this mean for Parish Life? We need to make sure our focus is on Evangelization. It became evident to me that many are already predisposed to this when the first Arise meetings were scheduled and we had such a beautiful turnout for it. But more needs to be done. We need to make sure everything in our parishes is geared toward evangelization. This can manifest itself in a number of ways:
–Saying hello to people you don't know in your parish, and making sure to welcome new parishioners.
–Welcoming new ideas at the parish fish fry, pierogi sale, or parish picnic, and letting those who share their ideas know they are valued.
–Seeing the needs of young families, such as child care, parenting issues, and marital stress, and desiring to enter in and help in whatever ways we can.
–Entering into the suffering of the bereaved, and allowing them to grieve with you as their support.
Some will ask, "A lot of these people are already evangelized. Do we need to evangelize them again?" I will respond in two parts. First, there are a lot of people who may not be evangelized at Church. They may be going through the motions, and they may know or believe there is something there, but they are looking for more. Second, no matter how much we have already embraced the Gospel, none of us are above hard times in our faith, and all of us need to be strengthened in it on a regular basis. I truly believe that while the point of Church on Sunday is to offer our worship of God, it is also to be strengthened by the Word, the Sacrament, and the Community of believers for the week ahead. I think all of us need to be continually evangelized to strengthen us for our own apostolate to the world.
As the new head of the Family Life and Mission Office, evangelization is the core of how I see this ministry. We are called to evangelize families to help them become vibrant, strong bastions of Christ's Love. I hope to nurture this within families by assisting our ministries to those in marriage
preparation, couples in stressful marriages, families with parenting issues, strengthening bereavement ministries, founding action teams to combat the opioid epidemic and addiction issues of all kinds, working on ministry to shut-ins and those who feel lonely and alone, and hopefully much more. But I cannot do it by myself.
While I rely on God for the Grace to do any ministry, this ministry will only be possible with the help of parishioners from all over the Diocese. I believe that by the Grace of God, even amid all that is happening now, we can do incredible things. In the near future I hope to visit every part of the Diocese and hear from you what you see as the most important ways we need to reach out to strengthen families, which are the heart of both the Church and society. I want to know what your ideas are and how you think they can best be implemented. And I hope to hear both from those of you who are already involved and those who would like to become more so, what part you would like to play to make this a reality.
We have a mission. Through the Love and Grace of God, I look forward to doing incredible things with you.